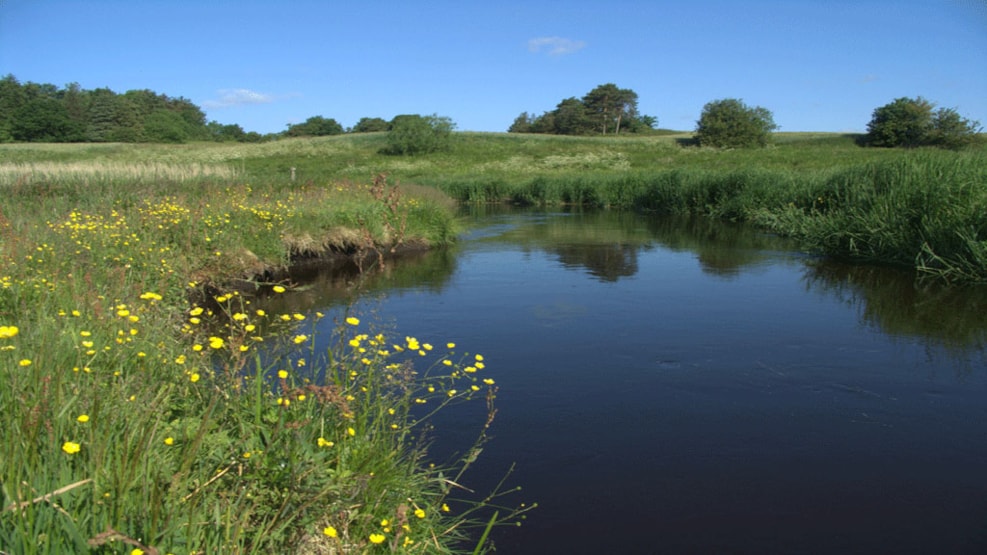 Lerkenfeld Stream
Lerkenfeld Å is a stream surrounded by nature and filled with fish. You can find tables and chair by Søkbæk, by the manor and by the old electricity plant. The latter is located across from Møllegården, where one of our landowners has made the area available.

You can park behind the barn in the designated area. The nearby spawn bank is among the most productive and a good guarantee that you will find large fish nearby.

The largest trout caught here was 78 cm long. The descriptions of the fishing possibilities are elaborate, so please stop by VisitVesthimmerland in Farsø to pick up a copy.

You can easily find a place to park your car so you can go both upstream and downstream. PLEASE respect the designated parking areas, since various site owners may otherwise not allow you to fish in the stream from their banks.
Destination Himmerland © 2023