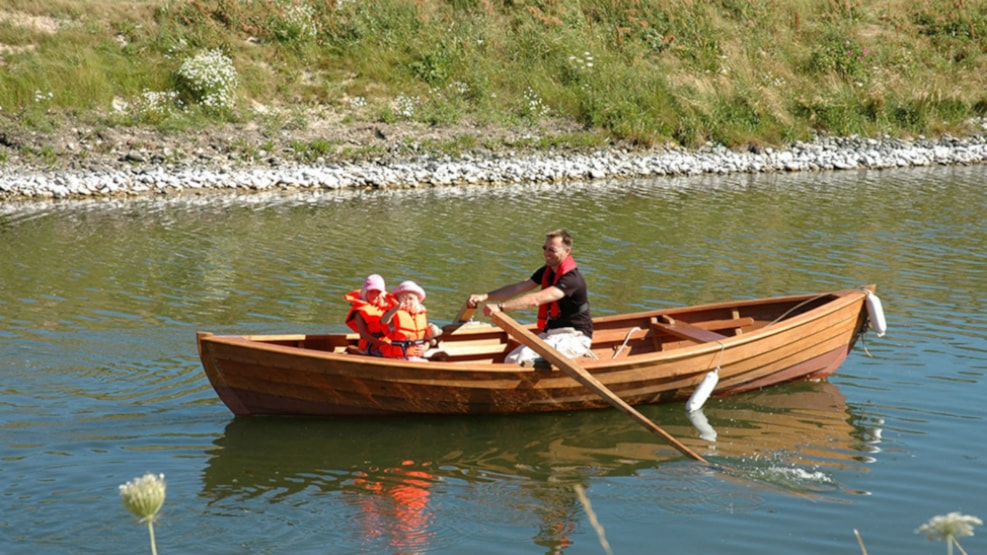 The Limfjord Museum's rowboats
Slow down the pace after a visit to the Limfjord Museum and enjoy an idyllic boat trip on Frederik VII's Canal in one of the museum's historic rowboats.
Do you feel like having your very own unique experience at your own pace? Then a trip in one of the rowboats of the Limfjord Museum is just the thing for you.
The rowboats are the beautiful 'Limfjordskåge', exact replicas of the old 'kåge' that can be found in the museum's exhibition. The 'Limfjordskåge' was originally built for herring fishing in the shallow areas of the fjord, where the stake nets stood close together.
You can get up close to the cultural history in these 'kåge' boats and feel for yourself what everyday life was like for a fisherman in the fjord before engines were used in the ships. For example, row out to the 'Kanalbetjenthusene' in Lendrup and enjoy your packed meal. If you get tired and hungry along the way, simply go ashore, moor the boat, and take a swim in the Limfjord, which is right next to the canal.
Rental takes place from June 15th to August 31st.
If a different time is desired, it can also be arranged. Call and inquire for more details.
There is room for 5 people per boat.
Price: Borrowing the 'kåge' boats is free when the admission to the Limfjord Museum has been paid.