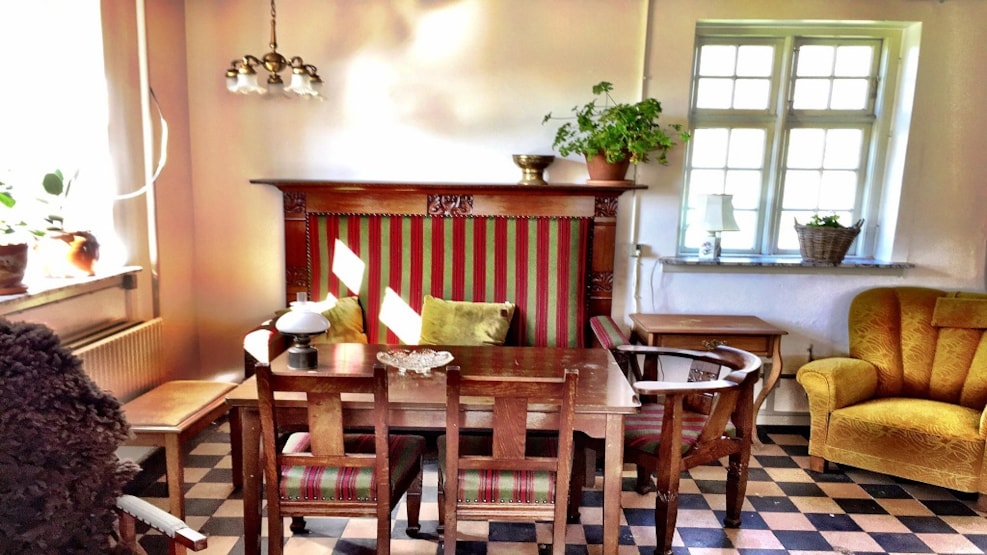 Livø's Grocery Café
Livø Café is housed in the former grocery store.
The café is open daily in the season from 9 am to 5 pm.
They are serving:
Smørrebrød (Danish open sandwich piled high with delicacies) with for example herring or potatoes
The matron's homemade ice cream
Coffee/Cake
The Livø plank is made with the chef's selected delicacies and is served with homemade bread.
The kitchen takes pride in the fact that all planks are different, but equally delicious.
Price: 120,- DKK pr. person
Potatoes on homemade bread
Price: 55,- DKK.
In addition to this, there is also a kiosk, which normally has a large selection of beverages and candy, and a limited selection of other products.
If you need groceries, you can order these with day-to-day delivery