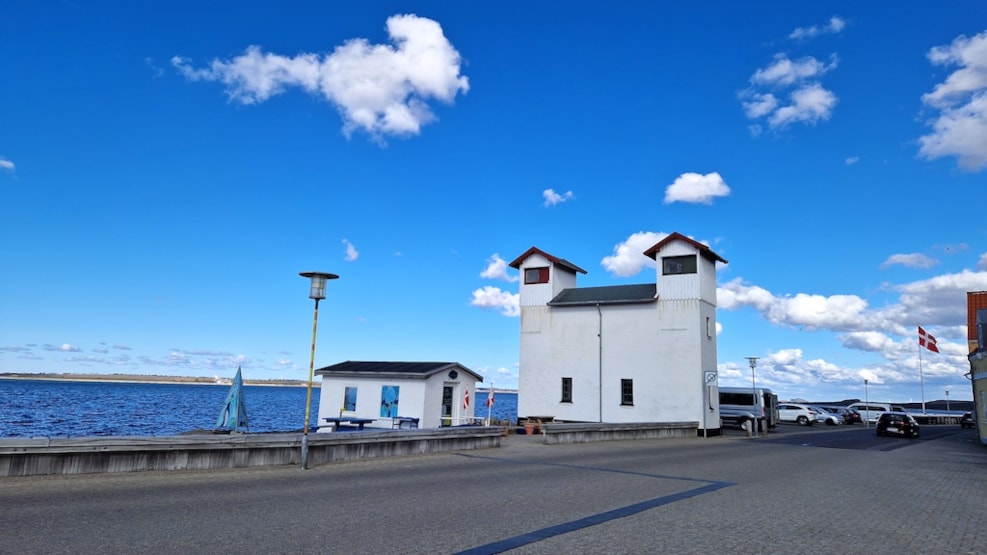 Løgstør Grunde Fyr (lighthouse)
The lighthouse in Løgstør was build in 1908 and heightened again in 1910.
The lighthouse is a bit special in comparison to other lighthouses. instead of just one tower, this lighthouse has two. You can see the unique twin-lighthouse on Havnevej by the harbour in Løgstør. 
The twin-lighthouse has been used to guide boats out on the fjord - just as any other lighthouse. The lighthouse ws originally with mirror device, but now it has drum lenses. 
The tower height is 10 m. and the two towers are made by wood and placod on top of a white walled building. 
The high rear lighthouse
The 15 m. high rear "lighthouse" is placed on a grid mast on the eastern part of Løgstør. To see this, the easiest way to find it is to take the main road from Løgstør towards Aggersund bridge. This guidance light/lighthouse is used to navigate the narrow fairway through Løgstør reef. 
Destination Himmerland © 2023