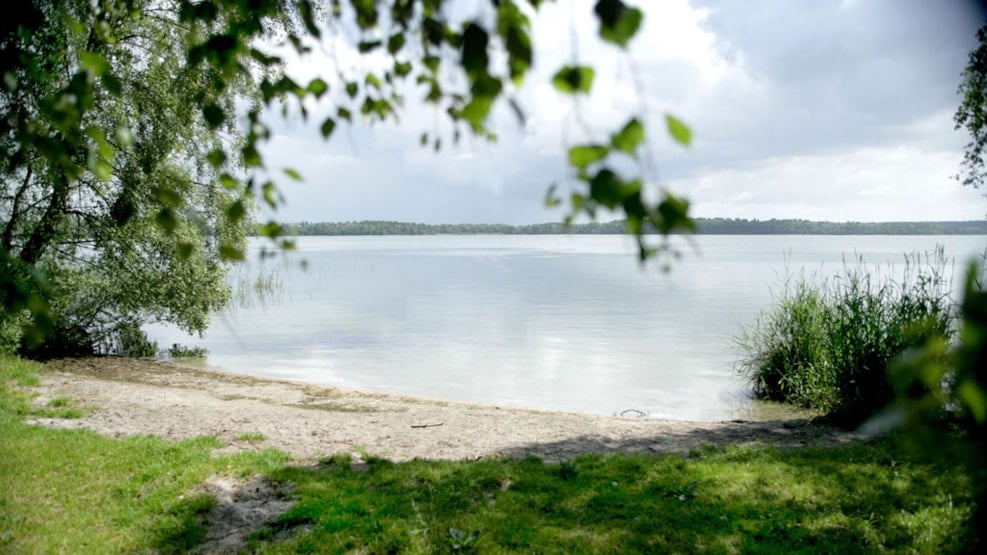 Madum Sø
Madum Sø is a great place for swimming, and it is especially popular during the war summer months. A picturesque hiking trail goes around the lake and the surrounding area. 
The lake is a freshwater lake, and due to the low algae growth, the water is very clear and clean. The lake is shallow for some meters before it gets deep enough to swim, and therefore is ideal for families with young children. Bathing is only allowed at the two beaches marked on the map. 
Beside the beaches, the lake is also surrounded by an open pinewood forest. You can find a marked hiking trail around the lake, which is marked with yellow dots. You can download a map over Madum Sø and information over the area, but the information is only in Danish. Nearby you can also find Store Blåkilde, one of the most stunning springs in the Rold Forest area. The trail to Store Blåkilde is only 1.5 km and is certainly worth the trip! 
Parking and toilet is close to the lake.
Destination Himmerland © 2023