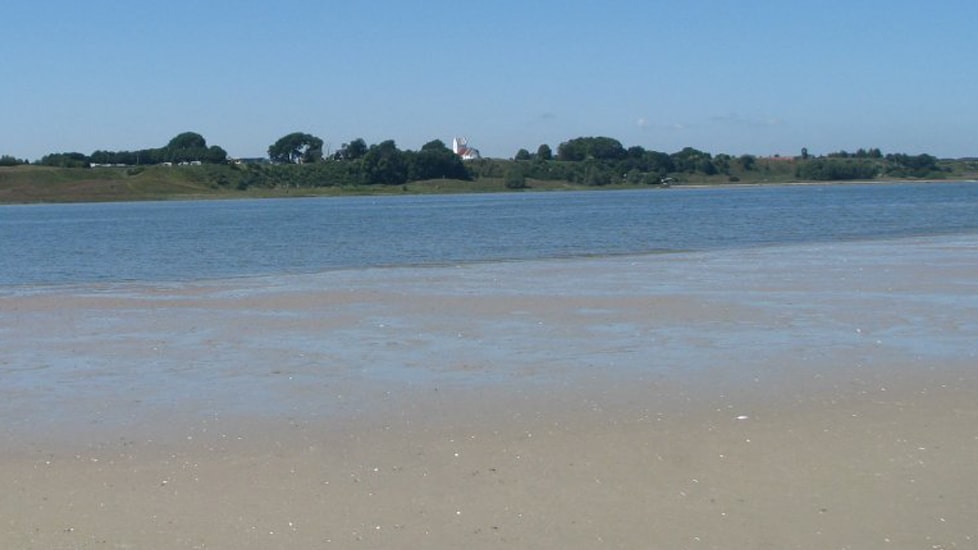 Malolorca
Visit the island of Malolorca off the coast of Als, which most resembles a South Seas island with crystal-clear water and the most delightful sand.
Als Reef "Malolorca"
"Malolorca" is the unofficial local name for the 1400 m long beach island off Als. The small island has a nice sandy beach, perfect for bathers.
To reach "Malolorca," you have to wade through very shallow water for 700 m.
The way there
From Als, drive on the West Road towards Helberskov. The West Road leads to Als Oddevej, which you continue on for about 4 km. (Alternatively, you can take Helberskovvej from Als towards Helberskov and turn left when you reach Als Oddevej).
After about 4 km, turn left onto Jægerskoven - the road then splits into two - take the left road and continue on Jægerskoven. At the end of the forest, you can park and walk along the path to the coast. "Malolorca" is located about 700 m from the coast.