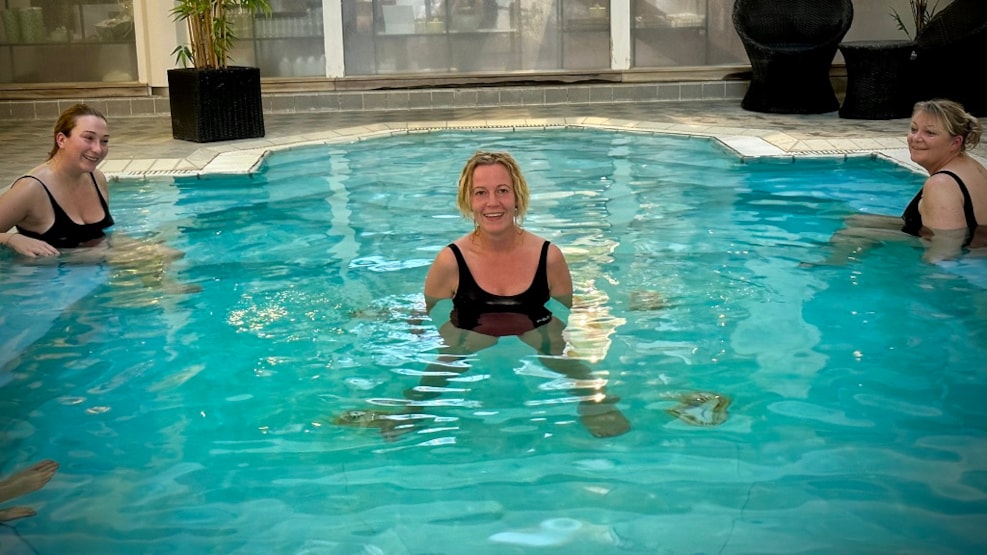 Mariager Saltcenter - Swim in The Dead Sea
Experience a world of salt
Ever wondered what your life would be like if you did not have salt? How your food would taste, how many products you would miss? Now you can find out at Mariager Saltcenter, located right at the harbour in the city of Mariager.
Since the Middle Ages, people in this region have been extracting salt. And now we have made it possible to explore the history, feel the magic of the 'White Gold', learn more, play, taste, feel – and even buy great salt products in the store.
When you enter our world of salt, you will experience an attraction based on interesting facts, history, geology and activities designed to make you think. Dress in your swimwear, dive into the Dead Sea and feel the healing effect of wellness with salty skin care. Come enjoy your body floating like never before.
After a nice swim you can enjoy a nice meal at the café at the museum - Café Salt. The café is located just beside the fjord and has a spectacular view. 
If you want to relax and spend some time here, we suggest you take a walk around the city of Mariager. You will love the quiet pace in this Cittaslow city with its interesting character and its people dedicated to improving the quality of life. Go shopping and you will be amazed by the old houses, the cobbled stones, the roses and the friendly people ready to guide you and make you feel welcome.
Just wait and see.
Mariager Saltcenter is open to the public all year.
Details on their website
Destination Himmerland © 2023