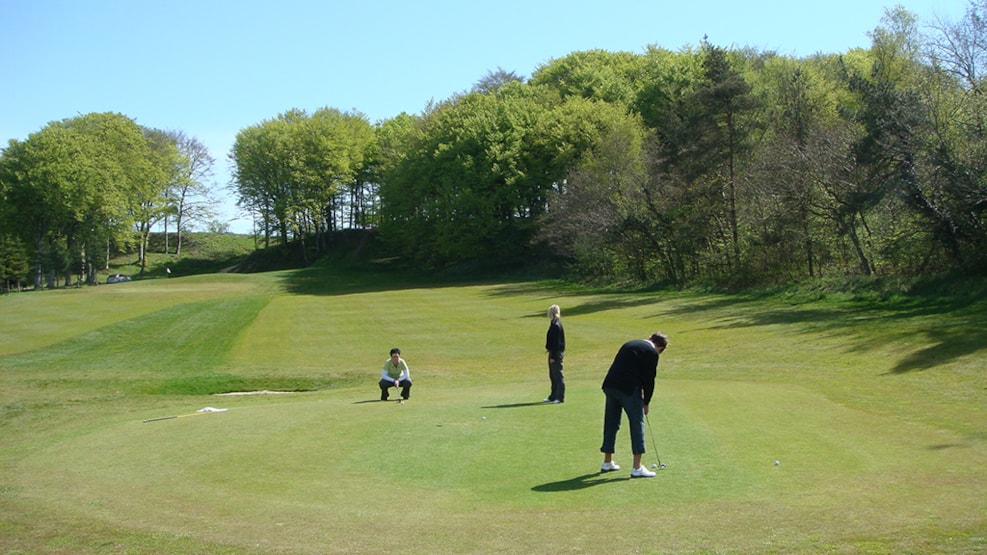 Mariagerfjord Golf
Mariagerfjord Golf
Mariagerfjord Golf club is worth a visit for every one with an interest in golf. The golf courses have a fantastic view over Mariager Fjord in beautiful surroundings between Hobro and Hadsund.
The courses have different terrains, which gives thrilling and technical challenges for golfers at all levels.
The facility from 2007 has a course with 18 holes, a 'Pay & Play'-course with 9 holes, training facilities and a clubhouse with a restaurant.
The Restaurant
At the restaurant at Mariagerfjord Golf, you can enjoy a meal in the most scenic surroundings. The restaurant has a fine selection of lunch, dinner, a three-course menu and a Sunday buffet.
Especially for the Sunday buffet, it is recommended to book a table: 0045 4121 2723
Destination Himmerland © 2023