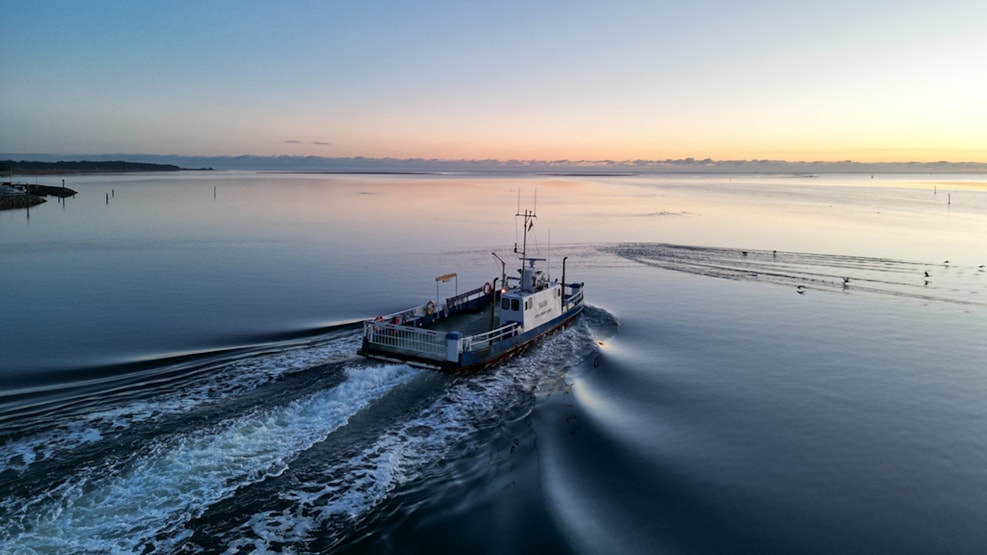 Mellerup/Voer Ferry (Randers Fjord Færgefart)
Take the ferry between Mellerup and Voer with one of the Randers Fjords Ferries.
Even if there is not far from shore to shore, you will find that Randers Fjord has no less than two ferries sailing across - every ten minutes!
One of the ferries sails between Mellerup and Voer. Here you'll find the ferry, Ragna which is both the oldest royally privileged and one of Denmarks smallest car ferries. 
The ferry was introduced in 1963, and has ever since been sailing cars and passengers the 470 meters across the fjord. The route with Ragna is part of the Margueritruten.
Ragna is on the move from March 1st to December 22nd.
Check out the timetables for both ferries here