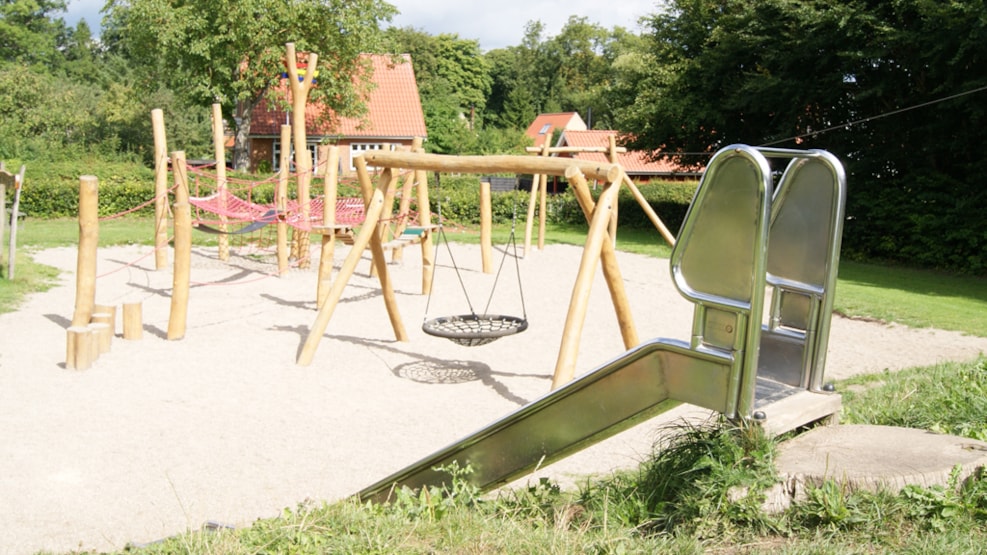 Munkholm Nature Playground. Mariager
A pleasant nature playground that challenges your child's imagination. Your children can play here for hours. There's playground equipment that helps to create an interesting, challenging and safe playground for small children. The playground is located in a park-like area with high trees and many small water courses.
The playground is 100m from the roundabout at Randersvej, off Klostergade, and is open to everyone.
Associated with the nature playground, is a rose garden, Mariager Rosenhave, which contains many attractive roses.
Destination Himmerland © 2023