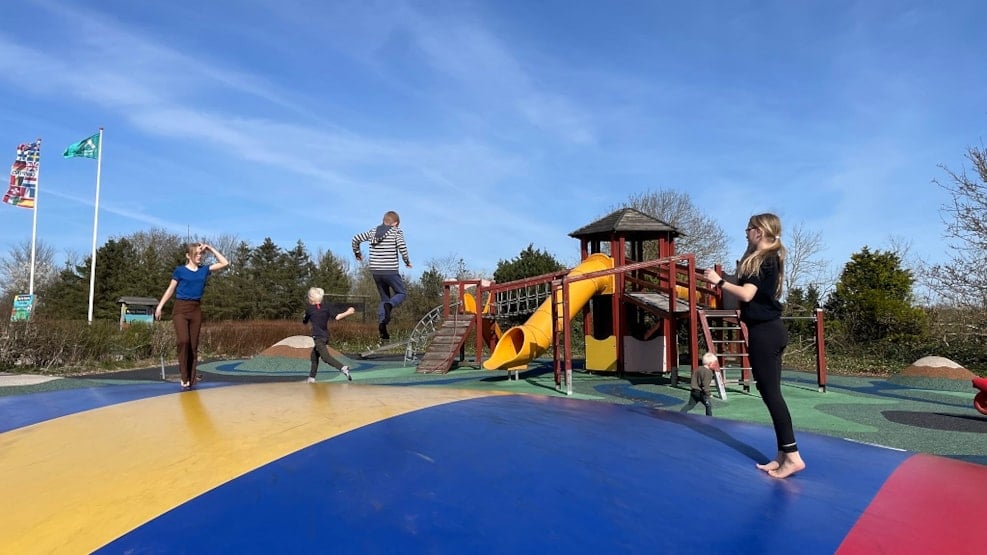 Myrhøj Camping
In the middle of the scenic Vesthimmerland you can find Myrhøj Camping – a true paradise for children close to the Limfjord.
The campsite has a fantastic location, where there is obvious possibilities to explore the nature, not matter is you are up for relaxing or activities. If you follow the path from the campsite you will come closer to the beach over the farmer's fields where you can enjoy sunny ways with the family. Close to the campsite is Uhrehøj Plantation located – here is a wealth of hiking-, running- and biking routes in the unspoiled forrest and meadow. Trend Beach is located approx. 5 km from the campsite, and there is the possibility of practising kite surfing and wind surfing – it is recommended as an especially great place for beginners.
The campsite is ideal for families with young children, since there is a wealth of possibilities for games, creativity and fun activities. No matter the weather conditions, the whole family can be challenged at the site's variety of indoor and outdoor multi-purpose sports court and playground. Among other things is the indoor interactive court a hit amongst families, where it is all about being the fastest team. Moreover, is the interactive e-wall also a gathering point for children.
The camp site offers a variety of different cabins. The fjord cabins are located with a view over fields, forrest and fjord. The cabins in the Cabin Village are located in a cosy environment close to a playground miniature golf and other activities, and common area with room for BBQ and games. The campsite also offers cabins with pirate-, princess or romantic themes.