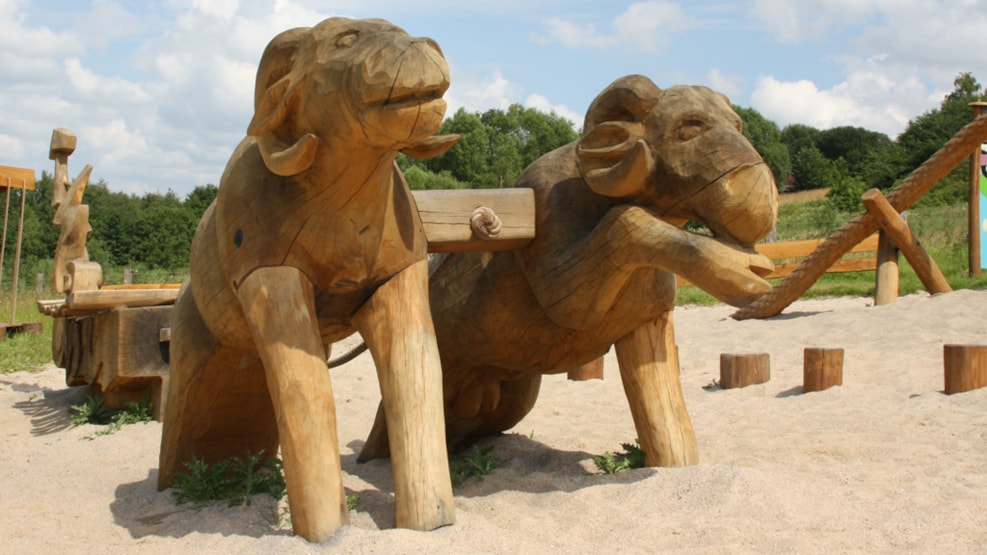 The Mythological Playground
Let the children go wild at the Mythological Playground at Vikingemuseum Fyrkat, where they can explore the world of the Vikings and learn about the Norse gods through play and education.
The mythological playground at Viking Museum Fyrkat is a unique example of its kind in Denmark. It's an artistic, attractive and imaginative place of sculptures, learning and experience, where children of all ages can learn about the ancient Norse gods, their stories and religion in an active and interesting way.
You can get to know the stories of the Norse gods by using the information boards and listening to the recorded stories in "Fortæller-hulen" ("the Storyteller Cave"). Here, the whole family or class can listen to 10 of the great Norse myths.