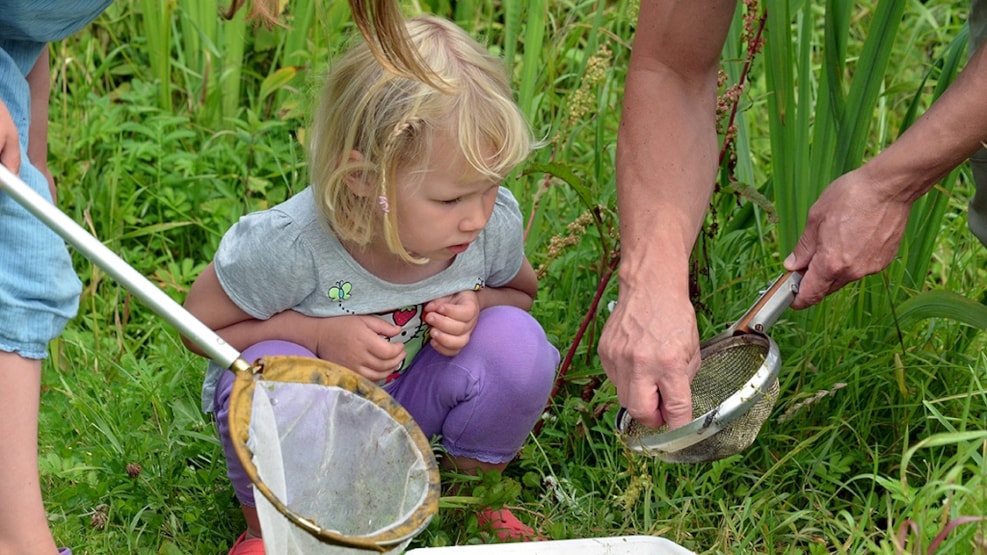 Natur Expedition Kit
The route is set and the backpack is packed... Invite your whole family on a "Nature Expedition" in the lovely natural areas of Mariagerfjord.
At the Tourist Information office in Øster Hurup, You can borrow a backpack with a lot of exciting tools for exploring the nature.
With the help of route description and inspirational reading, you can bring Your family on a fun and exciting nature expedition in the woods or at the beach in Mariagerfjord. 
In the backpack You will find a inspirational brochure, with information of experiences and activities in the forest or at the beach - You can find out, which kind of rocks or seashell You have found at the beach. There are suggestions for activities and games in the nature - eg. "rock- or clam bingo" and other types of physical challenges. In the brochure, there are illustrations of the different types of trees and plants in the woods and information on how to find food in the nature.
A Brochure with inspirational reading.
4 seat covers
1 magnifying glass
1 pair of tweezers
1 mirror
1 plastic tray
1 pair of binoculars
1 box of colours
1 botterfly- / fishing net
1 measuring tape
2 magnets
1 small knife
Price: FREE
Deposit: DKK 50,-