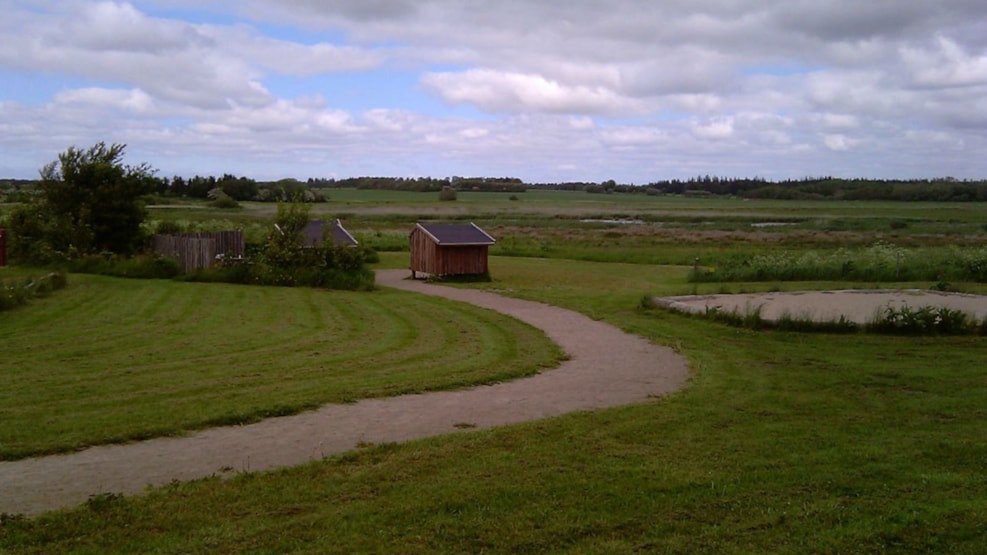 Nature Base Vilsted Sø, Ranum
Near Vilsted Sø, you will find a nature base with shelters and a campfire area, inviting you to wonderful nature experiences for the whole family.
The site is located at Ranum Søhus. In Søhuset, there are two sleeping rooms with a total of 7 beds and a toilet. There is a wood-burning stove, firewood, a dining table, and benches for approximately 16 people. If the house is not in use in the evening, it may be locked until around 8:00 AM the next day. Groups wishing to use the house and potentially stay overnight must reserve the house via web booking with Naturstyrelsen Himmerland. The campsite and shelters are freely accessible without a reservation. Even if the house is booked, there is still access for guests who want to see the exhibition or use the toilet.
Supervision is provided by Steen Holmgaard, Sjørupvej 15, at phone number 98 67 64 37 or mobile 21 25 74 08.
Number of sleeping places: 12
At Ranum Efterskole, there is a larger equipment bank with leisure equipment available for rent to groups. See prices and equipment on www.grejbank.dk.
Learn more about the nature around Vilsted Sø here.
Destination Himmerland © 2023