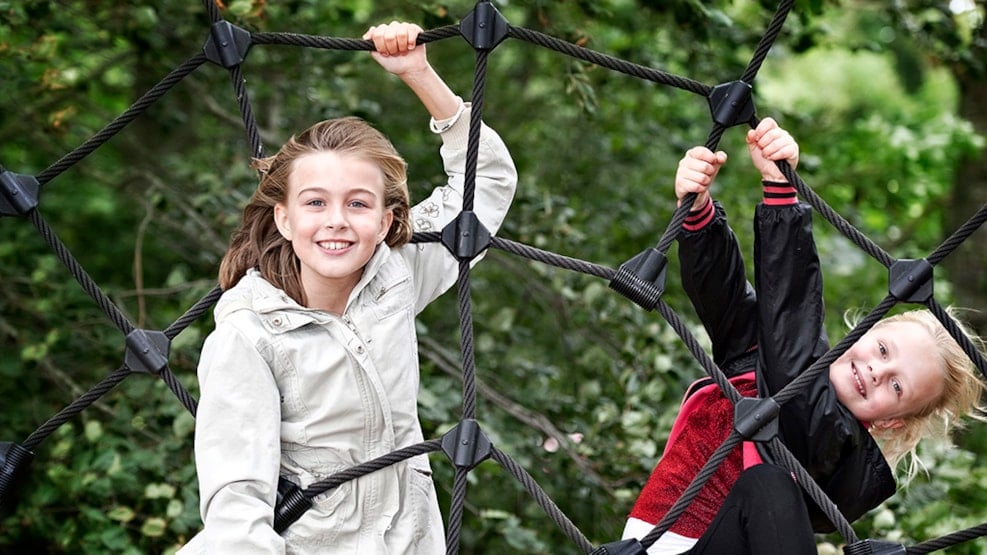 Nature Playground at the Lille Vildmose Center
The playground
Once you have bought your entrance ticket for Lille Vildmosecentret it is free to use the nature playground outside the Centre. While playing and having fun children and adults can achieve knowledge about the animals and plants in the bog. The playground equipments are carefully chosen and they all have a relation to life in the bog and help to increase exercise and health. Everything has a direct link to the bog for example the eagle's nest, the spider's web and the fox' cave.
Little Vildma
The troll Little Vildma is a mascot for the children at Lille Vildmosecenter and their guide at the nature playground. Together with her animal friends she guides the children through a lot of fun and instructive activities. In the shop the children can buy a teddy bear looking like Little Vildma.
Little Vildma's cottage
Next to the playground you will find Little Vildma's cottage. The cottage has tables, benches and electric barbecues which can be used free of charge if you want to enjoy your packed lunch.