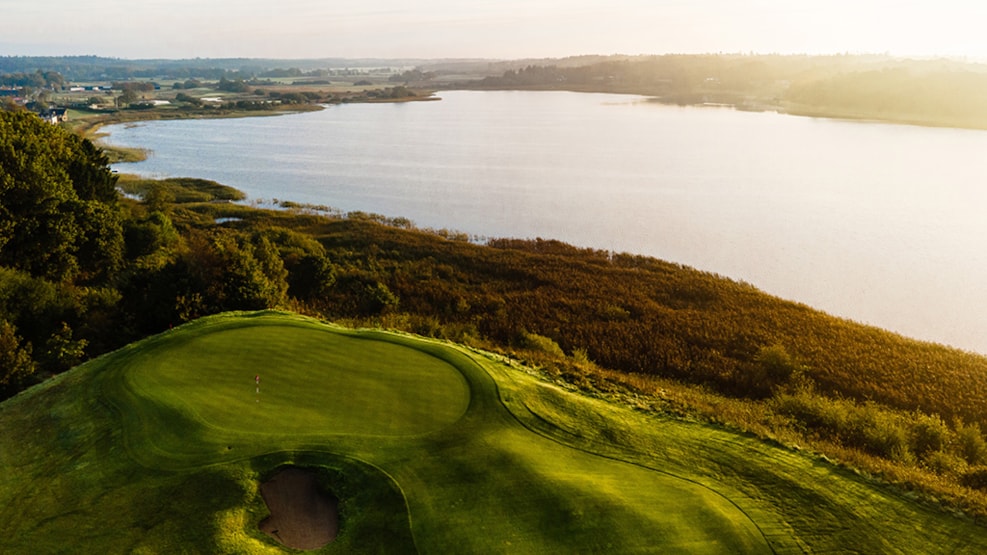 New Course - HimmerLand (Resort)
New Course is our European Tour Course, which is used at the tournaments Made in HimmerLand and Challenge Tour. It is also at this course, that you will find hole 16 "Himmerland Hill", which has achieved almost legendary status on the European Tour.
With no less than 5 different tees, everyone can have the pleasure of a round on the New Course. The course changes and offers new challenges according to your handicap.
A beautiful golf experience
New Course is designed by the international well-known golf course architect, Philip Spogárd.
The course is beautifully situated in the characteristic landscape, and there is plenty of space between the holes, which creates a wonderful nature experience. Both greens and bunkers are designed to appear as natural as possible, which gives the course a unique character and creates harmony between the course and the surroundings.
The different holes can be played in different ways. It is, therefore, a course with lots of secrets waiting to be discovered, which makes you want to play again and again.