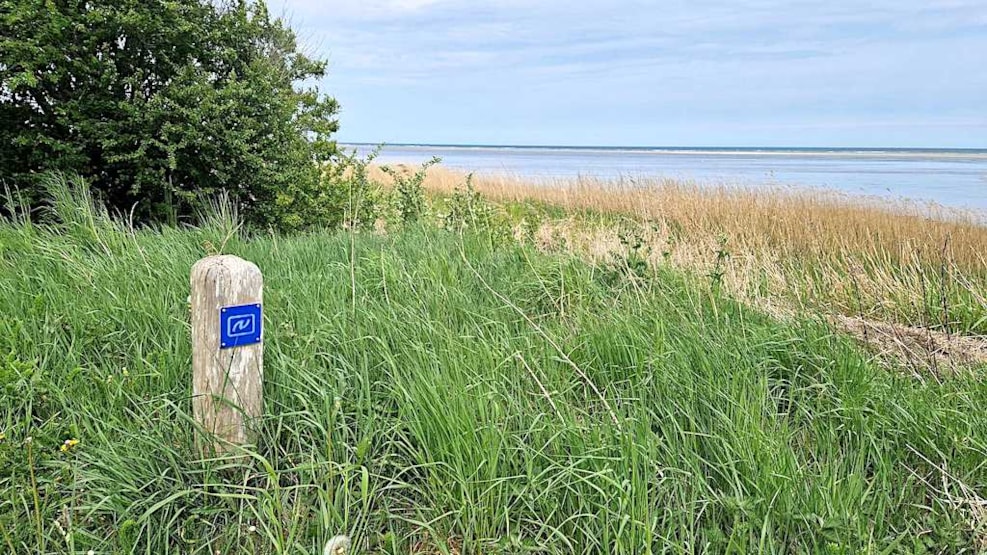 The North Sea Trail, Hadsund - Lille Vildmose
Going on a hike? Follow The North Sea Trail and experience a part of the Danish cultural history. Go hiking in the wonderful historical surroundings by between Hadsund and Lille Vildmose and experience the amazing nature with creeks and a great animal- and wildlife etc.  
The North Sea Trail between Hadsund and Lille Vildmose is about 48 km.
From south the trail starts at the Hadsund Bridge – the only bridge that crosses Mariager Fjord. The trail follows the fjord to the east and on the way you can make a stop by the old windmill Havnø Mølle. This mill is the oldest windmill still active, in the Northern Jutland.
From Havnø the trail leads you through forests and great nature, before heading to Als where Mariager Fjord meets the ocean Kattegat. The birdlife in this area is extraordinary and the place is an important resting and feeding site for many waders, ducks, geese and terns. The arcade of gorse has a wildlife sanctuary in Mariager Fjord as an important place for hibernation.
The area also offers a rear sight of orchids, fish and other animals like otter and seals.
At Als Kirkebakke (a hill by the church) you can enjoy the spectacular view of Kattegat.
Going north to Øster Hurup and the bog
Following the east coast up north, the trail will lead you to the sandy beaches and vacation house areas between Als and Øster Hurup. In summertime thousands of tourists enjoy vacationing in this area.
Arriving to Øster Hurup, the trail will lead you to the harbor before moving on west to the bog area.
The area by Tofte Skov and Lille Vildmose is spectacular and has a rich wildlife and unique nature experiences. The bog is known to be the biggest bog in Northern Europe and here you might get a sight of the golden eagles flying above or the deers/stags hiding in the landscape. If you are really lucky you will see a moose – Lille Vildmose is the only place in Denmark where you will find mooses in Denmark.
Find a map of The North Sea Trail here!