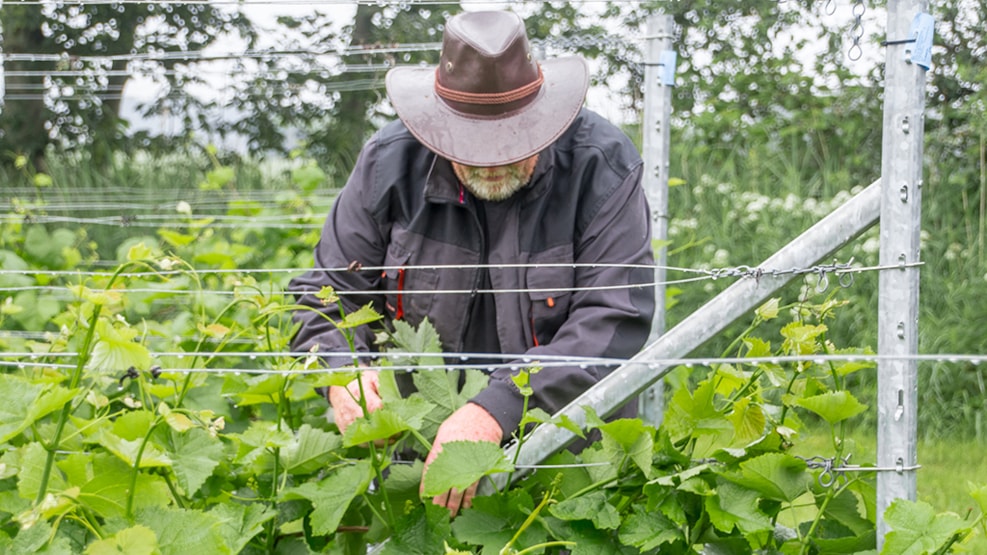 OddeKystVineri
OddeKystVineri – passion for wine
The vineyard OddeKystVineri planted its first 50 vines in 2010 on Als Odde at the entry of Mariager Fjord. The vines are planted on old sea bed near Denmarks "most beautiful fjord".
The wine grover Willy Østergaard Sørensen has been practicing making the wine since 2010 and in 2018 he was finally ready for others to enjoy the local product and share his passion for wine.  
The vineyard OddeKystVineri produces both red, white and rose wine as well as two types of grape brandy and a gin. 
The products from OddeKystVineri are sold directly from the vineyard, but are also available in some local shops and at some of the attractions in the area – e.g. Hvirvelkærgaard located between Als and Øster Hurup.
Wine tastings and tours at the vineyard 
All summer there will be several wine tasting events as well as a tour through the vineyard. For further information about the events go to the website of OddeKystVineri.