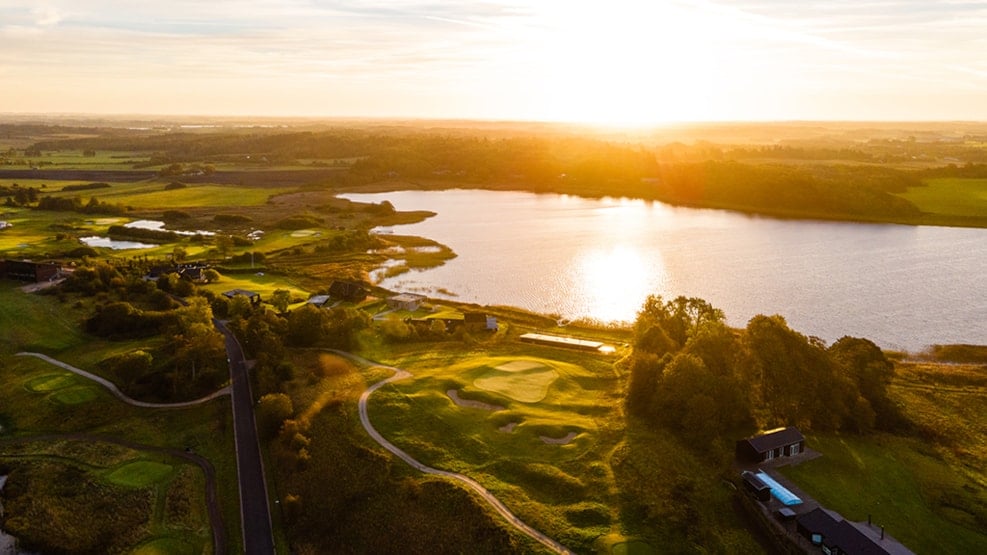 Old Course - HimmerLand (Resort)
Old Course is the park course in HimmerLand with plenty of challenges. The yellow tee is 5.377 meters and has 6 par 3 holes. Old Course can seem like a manageable challenge – but appearances can be deceptive.
You will need to be calm and thoughtful if you want to play up to your handicap at Old Course – and it can be harder than you might think because of the challenging greens.
Beautiful surroundings and a well-designed course
The first golf course in HimmerLand was designed by Jan Sederholm back in the 70s – and luckily, not much has changed since then.  
Old Couse is a real park course, as it is surrounded by beautiful nature, beautiful lakes and streams, trees, and bushes.