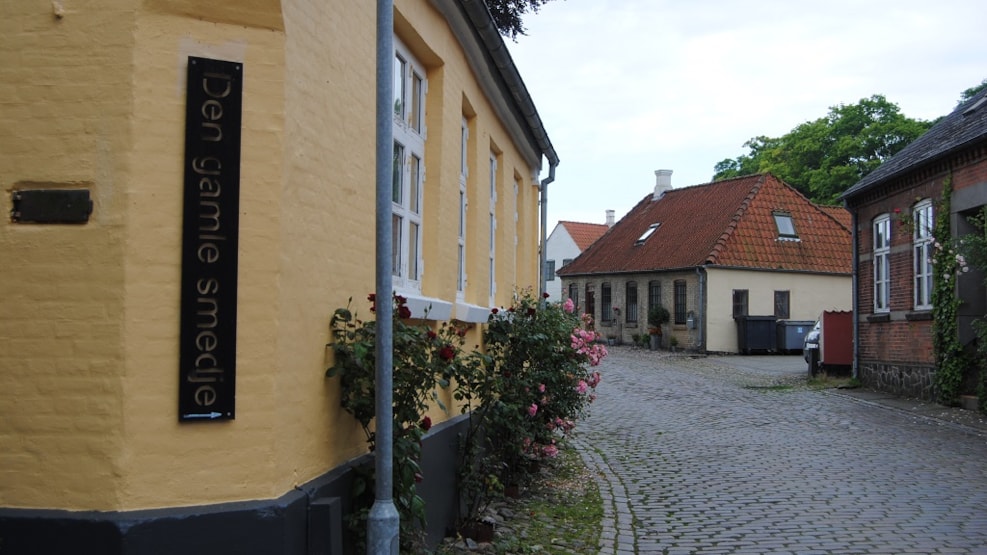 The Old Smithy B&B
"The Old Smithy" is situated in the heart of Mariager. In ancient times, the historical old buildings were the home of a wheelwright, a cooper and a smithy - and more recently, a general practitioner resided here.

Today, however, the buildings have been carefully refurbished and tastefully transformed into cosy, attractive holiday flats.

The home furnishings have been carefully selected. Many of those are available for sale in The Old Smithy shop, together with children's clothes, objects of decorative art and other interesting articles.

All flats/rooms have wireless internet access, TV and own bathroom.

Indoors, "The Old Smithy" is no-smoking area. Wheelchair accessible.

We look forward to welcoming you to an enjoyable stay at "The Old Smithy" and to welcome you back in the future!