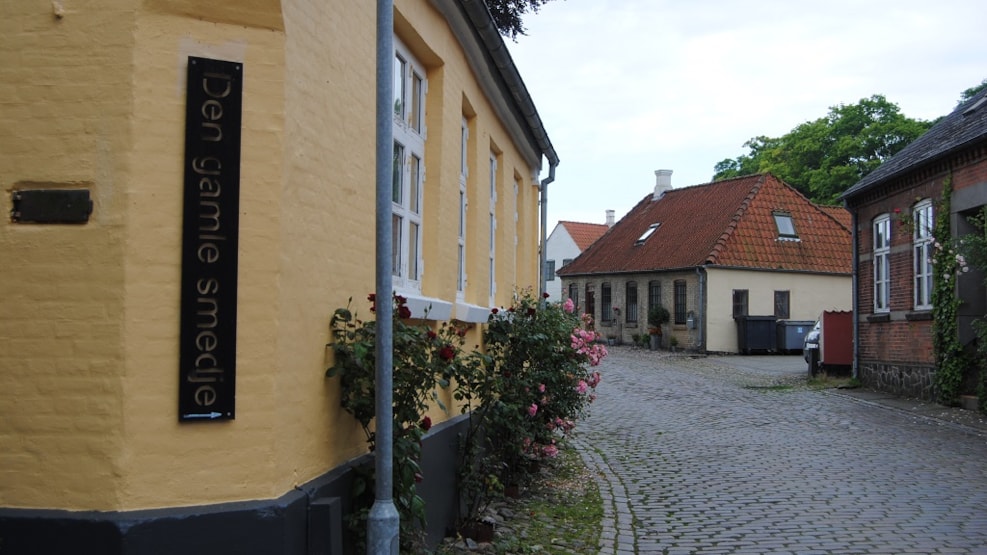 The Old Smithy B&B
Stay in cozy surroundings at The Old Smithy B&B, in the heart of the old market town of Mariager.
Are you looking for accommodation where comfort, charm, and tranquility take center stage - and where wonderful holiday experiences await just outside the door? Then head to The Old Smithy B&B in Mariager.
The Old Smithy B&B is located in a traditional Mariager house on the cobblestone Kirkegade - right in the heart of the historic part of Mariager. Here, you can choose between four bright and well-appointed apartments, and if you're vacationing with a larger group, you can book two adjoining apartments and have an entire house to yourselves. Parking at The Old Smithy B&B is, of course, free, and you'll receive your own key so you can come and go as you please.
The rooms offer everything a holiday heart desires, and you can look forward to a great night's sleep - the beds consist of box spring mattresses made up with down comforters and pillows, and two pillows are provided as standard. Every morning, you can enjoy the traditional Danish breakfast, which is included in the price, in the spacious communal kitchens - or, weather permitting, in the cozy enclosed courtyard surrounded by roses. Towels, dishcloths, and bed linen are also included in the price.
Just outside the windows, plenty of wonderful experiences await, as you'll be staying within walking distance of the historic monastery church, Klosterhaven and Rosenhaven, Mariager Torv (the main square), and the idyllic Mariager Harbor - not to mention all of Mariager's other attractions and shops. And if you're traveling with children, a visit to the Mariager Saltcenter and a ride on the Mariager-Handest Veteran Railway, which starts just 600 meters from The Old Smithy B&B, is a must!
The Old Smithy B&B is also perfect as a base if you want to experience some of the other fantastic activities and natural areas that Himmerland has to offer - everything is within easy reach, whether you want to explore the beautiful nature and history at Ertebølle on the Limfjord coast, enjoy mussels in Løgstør, or take a refreshing dip at the child-friendly beaches in Øster Hurup.