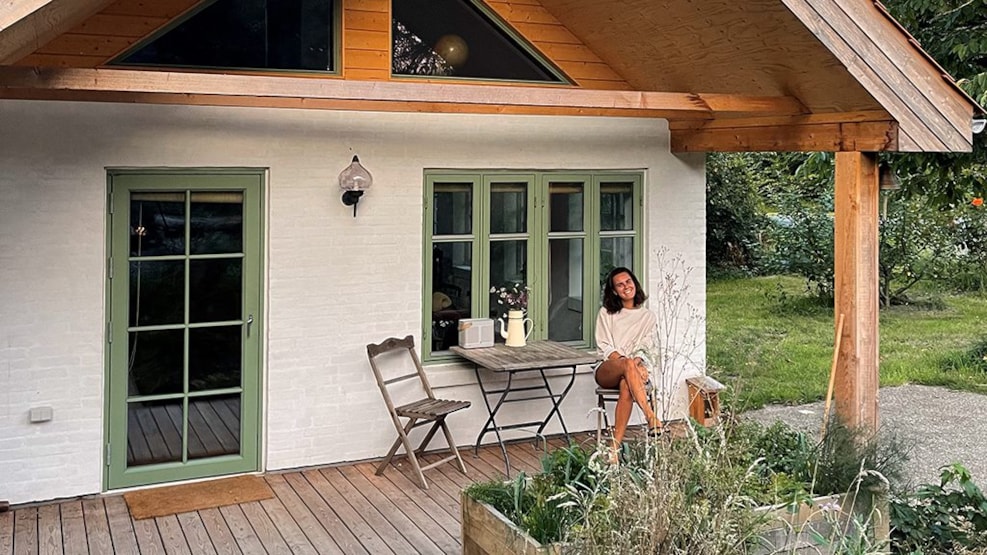 Orangeriet (Koppes Mølle B&B)
Close to the Himmerland Heath, you will find the Orangeriet at Koppes Mølle B&B, offering accommodation close to nature.
Get up close to nature at Koppes Mølle and stay at the Orangeriet. Here, you'll live with nature in your backyard, waking up to the chirping of birds, the rustling of nature, and the whispering wind in the treetops. A good night's sleep and waking up well-rested, ready to explore the area, are guaranteed!
The Orangeriet is 30 sqm and can accommodate up to 3 adults and 1 child. It features a small kitchen, private toilet and shower, and original wooden beds. When darkness falls, you can gaze at the starry sky through a skylight.
Cooking over the wood-burning stove
Upon arrival at the Orangeriet, the wood-burning stove is lit - unless it's summer. It's also here on the wood-burning stove that you have the opportunity to prepare a delicious meal or boil water for your morning coffee. Outside, there is a bonfire site where you can also heat food or simply sit and enjoy the flickering flames.
If you haven't brought breakfast, there is the option to purchase breakfast and a self-service packed lunch with organic products.
Koppes Mølle B&B is an eco-friendly B&B, and there is the option to charge your electric car.
Destination Himmerland © 2023