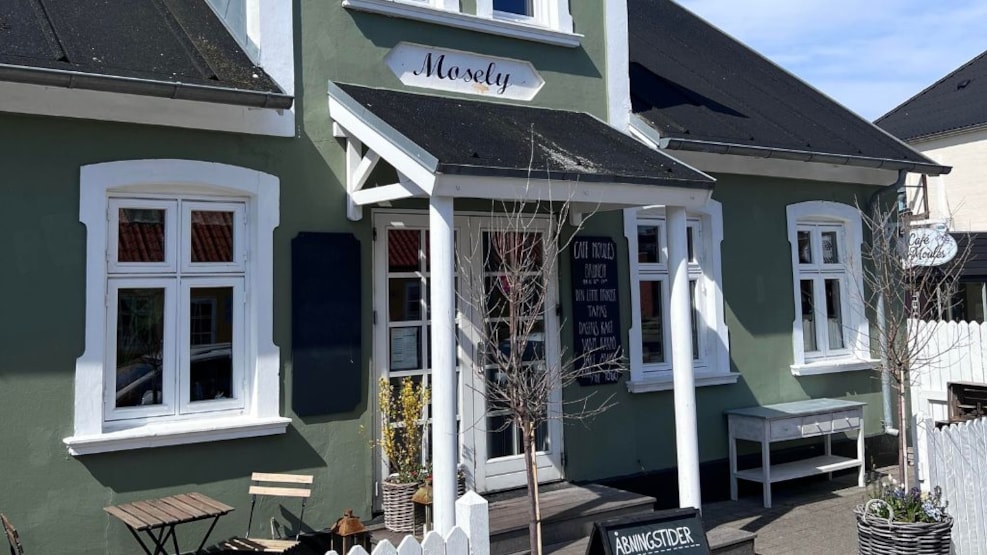 Øster Hurup - Holiday Apartment
Above Café Moulés in the heart of Øster Hurup, you'll find this new holiday apartment. With space for 6 people, the apartment is a perfect base for your vacation.
In the heart of Øster Hurup, you'll find this lovely renovated holiday apartment. The apartment consists of 2 rooms with space for a total of 4 people and a small living room with room for 2 additional sleeping arrangements. The apartment is equipped with its own kitchen with dining area and a large bathroom with a washing machine and dryer.
Outside, you can enjoy the sun on the large terrace connected to the kitchen. The apartment is on the first floor with its own staircase.
If you need to buy breakfast pastries, the local bakery is just a few minutes away on foot. Within walking distance, you'll also find Dagli' Brugsen and Sizzlers Steak House, known for their delicious steaks. If you're in the mood for a refreshing swim in the sea, Øster Hurup beach is just 3 minutes away. It's also recommended to visit the beach north of the harbor, as it has been voted Denmark's most child-friendly beach due to its shallow water. Don't miss the opportunity to try CIAO while you're in Øster Hurup. They make delicious donuts, waffles, and irresistible ice cream.
If you're looking for music and joyful days during your vacation, head to the Friday Concert at Bytorvet. It's completely free!
At Øster Hurup Tourist Information, you have the opportunity to rent bicycles, SUP boards, and kayaks if you want to be active.
A little north of Øster Hurup is the Lille Vildmose Center, offering plenty of activities for the whole family. Try flying in the eagle simulator, take a ride on the peat train, or visit one of the many lookout towers. If you start feeling hungry, the center has its own café where you can grab a bite to eat.
If you prefer to enjoy nature on long walks, Rebild Bakker is just a 30-minute drive from Øster Hurup. The Rebild Bakker route is highly recommended, where you can choose between walking 4, 8, or 11 kilometers. Regardless of the distance you choose, you won't regret it!