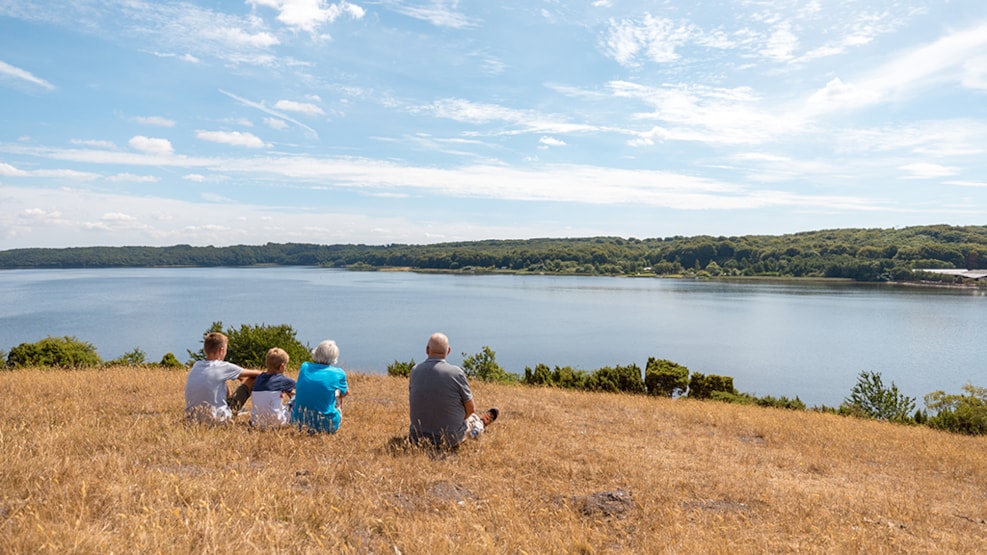 OUTDOOR adventures in Himmerland
In Himmerland the landscape between Limfjorden in the north, Mariager Fjord in the south and Kattegat in the east offers great outdoor experiences to all.
In the quietness of Rold Skov there are plenty of opportunities for going on a MTB-ride with your pals and racing through the biggest connected forrest in Denmark. At the fjords you will find the perfect settings for catching fish - especially the fat and well-nourished seatrouts in Mariager Fjord.
If you are interested in golf, Himmerland has a lot to offer in this area. All the golf courses has several things in common – they are all of exceptional quality, well-groomed, challenging and are placed in beautiful surroundings.
In Himmerland there are plenty of opportunities when it comes to hiking. Particularly PANORAMA-ruten in Bramslev Bakker and the Rebild Bakker-route are worth mentioning. Both routes are certified hiking routes which are really worth a visit.
It is not without reason, that Mariager Fjord is known as "Denmark's most beautiful fjord" - The fjord is a perfect base for a wide range of activities by the water. Bring your canoe or kayak or rent them when you arrive. Take a break and enjoy the peaceful nature surroundings at Mariager Fjord.
Find more information about the local outdoor adventurists here.
Destination Himmerland © 2023