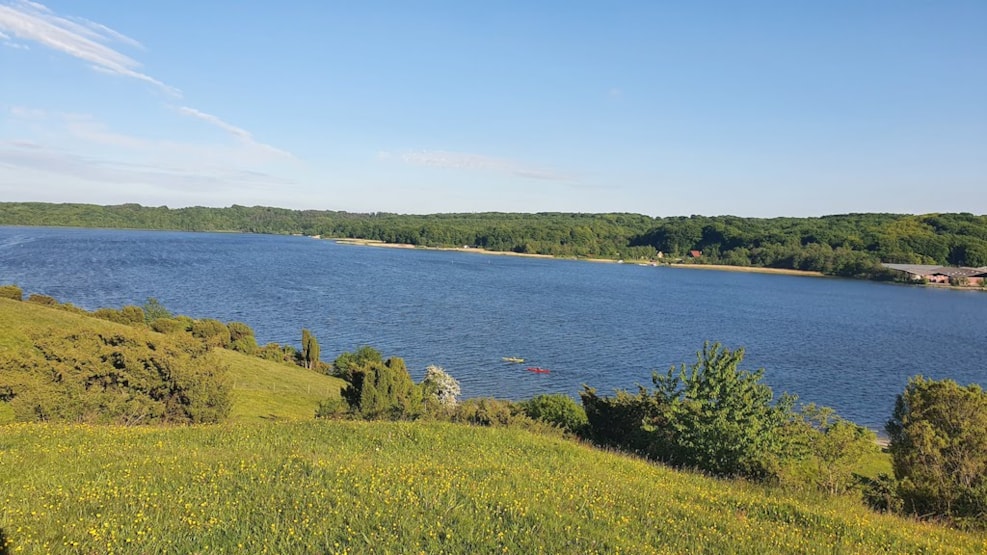 The Panorama-Route in Mariagerfjord
The PANORAMA-route 
- The most beautiful hiking route in Denmark
The hiking route between Hobro and Bramslev Bakker was the first hiking route in Denmark to become a certified premium hiking route. It is the Deutsches Wanderinstitut which is responsible for the certification, and it is only the best hiking routes, which are able to pass the requirements to the certification, as it need to fulfill the most widespread and recognized quality system for hiking routes in Europe.
Within the past years, hundreds of hiking routes have been certified throughout Germany, Switzerland, Austria, France and the Netherlands, but the specialists were still very impressed by the Mariager Fjord Panoramic Route. According to the institute behind the certification, Deutches Wanderinstitut, the Mariager Fjord Panoramic Route can easily be compared to the hiking routes in the Alps and in the German mountains. 
The 10 kilometers long hiking route begins at Hobro Marina and is accessible for most people. Along the way, you will find benches ideal for a pit stop to enjoy the view and the scenery. The hike takes around 3 hours to complete, and is a combination of paths, grass tracks and gravel roads. In Bramslev you will also find Hotel & Restaurant Bramslevgaard, which is an excellent opportunity for dining in beautiful surroundings after a nice walk. On the way back to Hobro, you can walk along the inlet, Mariager Fjord – a beautiful route as well. 
The hiking route is well-marked with signs and poles with white markings providing direction, but you will also be able to find information about the hiking route at the parking lot at the marina and in Bramslev Bakker.
In addition to this, you can see a map of the hiking route here!
Find more information about the PANORAMA-Route here!
Are you interested in more hiking routes, you can also visit the 4 kilometer long route in Rebild Bakker, which is also a certified premium hiking route.
Learn more about the two hiking routes at mariagerfjordguiden.dk and www.roldskov.info