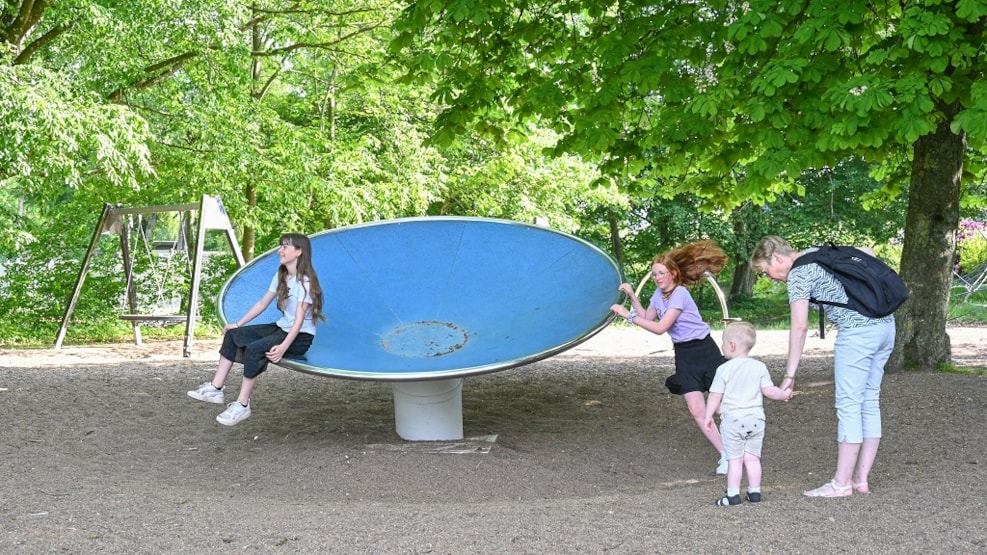 Playground in the Park
You will find the area's largest playground in the most idyllic and peaceful surroundings in Farsø park.  
The parents can enjoy a cup of coffee with a view over the large with lots of animal life in the background while the kids play around on the playground.
The playground is for kids in every age and they can experience everything like normal swings, spider's web, slides and much more. Enough things so the kids can play around for hours.
Recommendable attraction in Farsø when you have your kids with you and the best thing about it is that it is free!
Destination Himmerland © 2023