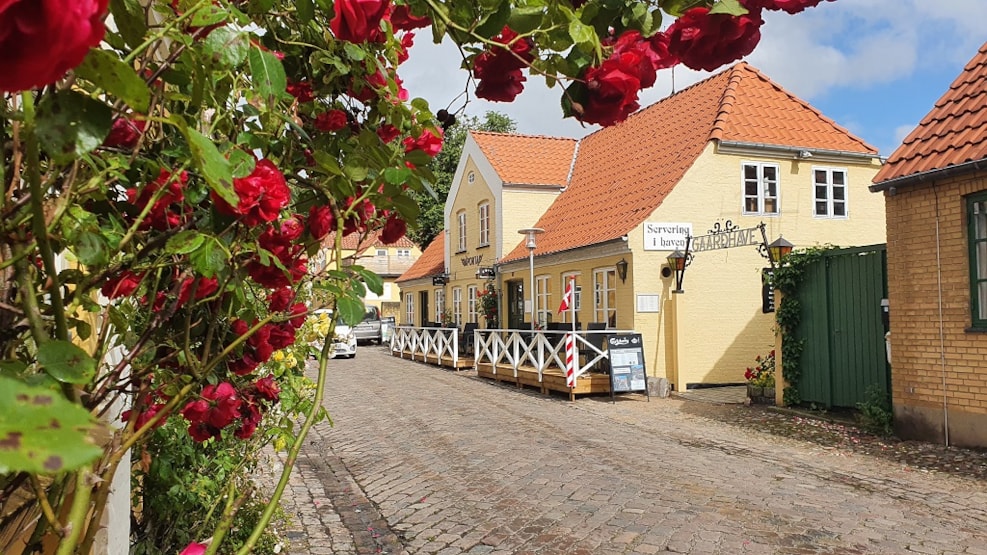 À Porta, Mariager
A'Porta is conveniently located on the cobblestone Teglgade in Mariager and has been known for many years as Mariager's cozy pub and wine bar. A place that exudes atmosphere and coziness - and no matter the time, there is always life in the pub.
Delicious Danish Open Sandwiches
Delicious Danish open sandwiches and warm dishes are served at reasonable prices. You can enjoy the open sandwiches in the restaurant, which has seating for 30 people, or in the large and cozy courtyard, open during the summer.
Click here to see the current opening hours and menu.
Dinner after 16:00 can be arranged for more than 10 people. To avoid food waste, reservations are recommended.
A'Porta Bed & Breakfast
Sleep comfortably and well in the new A'Porta Bed & Breakfast, located in the heart of Mariager, the City of Roses, surrounded by history, culture, and atmosphere.
A'Porta Bed & Breakfast opened in early 2023 and is a fully renovated Bed & Breakfast with a total of 6 rooms spread across 2 floors.
Click here to learn more about this idyllic accommodation in the City of Roses, Mariager.
Destination Himmerland © 2023