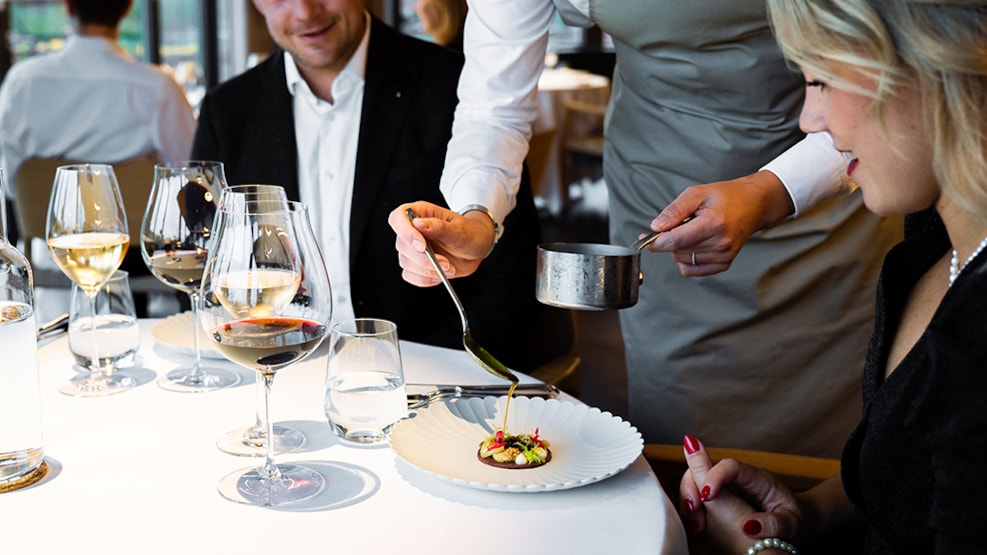 Green Experience
Restaurant HimmerRiget in HimmerLand Resort
The restaurant's ambitions are high. By having the best chefs in Northern Jutland, we have created a 'fine dining' concept, where our guests are being pampered at the highest level.
Here, you will experience that quality, service, integrity, and taste are forming a synthesis.
At the restaurant, it is possible to have 6 to 9 servings.
We are continually working on our standards and are only using the best products to challenge the guests' taste buds in every serving. As only the best products, are good enough for the restaurant, we are using locale products. 
The restaurant is open every day from 17:30 – 23:00.
Read more about the restaurant, see the current menu and book a table, here.