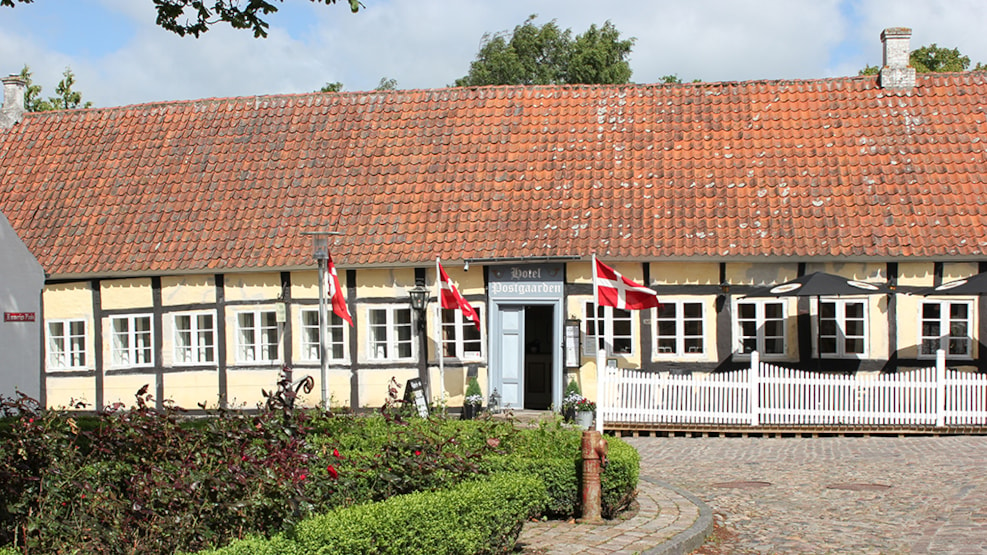 Restaurant at Hotel Postgaarden, Mariager
Hotel Postgaarden is an old timber-framed building located in the town square of Mariager.
This attractive timber-framed building was built in 1710. In 1982, the hotel was taken over by a newly-established company, which aimed to restore the hotel and associated buildings to their original appearance. They succeeded in restoring Hotel Postgaarden – internally and externally – so that today it's a delight for the eye and a tourist attraction in the old market town of Mariager.
There's also a beer and wine bar at Hotel Postgaarden, where you can enjoy a bite to eat. Here, the town's citizens can join guests from elsewhere and enjoy each other's company. The old hotel hall has been reconstructed so that it can accommodate 100 diners.
At the restaurant at Hotel Postgaarden you can enjoy a delightful dinner or lunch. The menu is varieted and there is both an a la carte-menu, a menu of the month and different delicous lunches where one of the specialities are the famous Danish smørrebrød (open sandwiches). 
It is possible to buy some of the food as take away. 
See more about the restaurant and hotel here!
Destination Himmerland © 2023