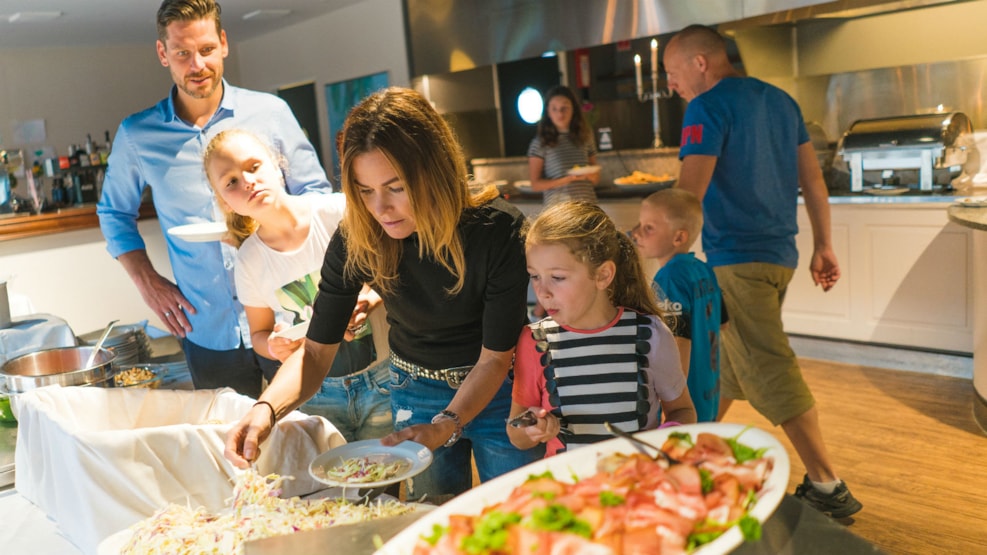 The Restaurant at Landal Greenparks Rønbjerg
Do you want to avoid making dinner in your holiday, and instead enjoy a lovely dinner in beautiful surroundings?
Then it is a good thing, that Landal Greenparks Rønbjerg has a cozy restaurant, for you to enjoy a delicious lunch or a lovely dinner. The restaurant is creating as a lovely oasis, and is definitely worth a visit.
Lunch and dinner á la carte
Whether you need to grab a quick lunch, or are looking for a delicious dinner, it is easy to choose a tasty meal from the á la carte menu.
The menu is focusing on regional dishes and is using local products, which will make sure that you are having a good and tasty experience. For the kids, Bollo has created a special kid's menu with all the kids' favorite dishes.
Crunchy and delicious pizza
The restaurant is also making delicious and crunchy pizzas' – and there are lots of different kinds to choose from, so you can easily find your favorite.
A carefree holiday with the park shop
You can easily enjoy your holiday at Landal Greenparks Rønbjerg, as you will find all the things you will need during your stay at the park shop. So, why not start the day with freshly baked breakfast rolls or buy some fresh fruit or cake for the afternoon tea.