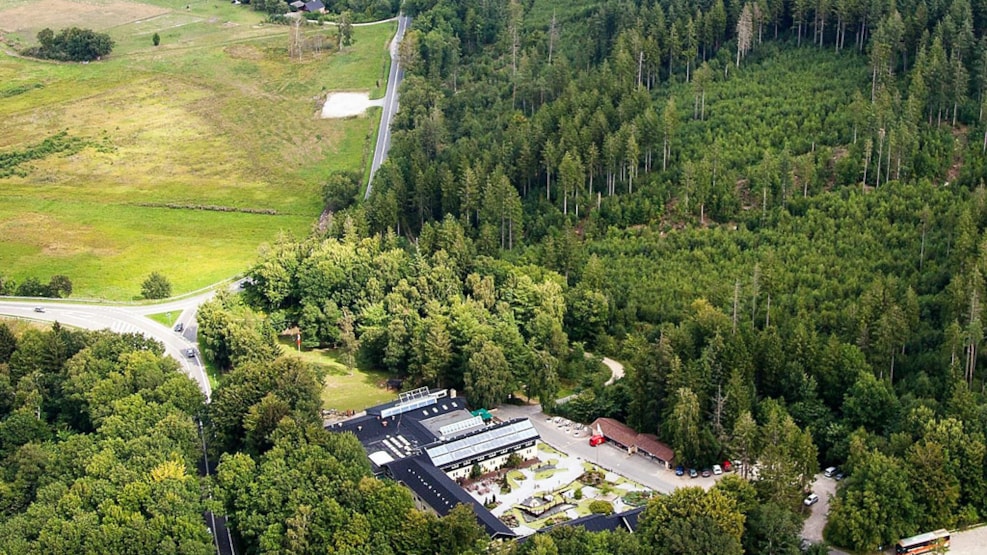 Green Experience
Rold StorKro
Rold StorKro is situated in the middle of Denmark's most beautiful scenery with Rebild Bakker National Park next door, and with direct access to Rold Forest.
The hotel has 49 cosy rooms with all modern comfort including free Wi-Fi, indoor pool, sauna, fireplace, and, not least, the unique "Panorama Restaurant." An outdoor patio and an 18 holes adventure mini golf course. Kitchen and service is of high standard.
49 rooms, 97 guests
- Cosy inn atmosphere
- 18 holes adventure mini golf course
-  Dogs are welcome
THE PANORAMIC RESTAURANT
The restaurant is located with a view over the beautiful Gravlev Valley and the fallow deer in the fold by the hotel.
The restaurant is open all year round, however, at Christmas Eve and New Years Eve a la carte will not be served. Our menu changes during the season depending on the season's ingredients.
Booking is always recommended for both lunch and dinner.
For reservation, please call +45 98 37 51 00.
Destination Himmerland © 2023