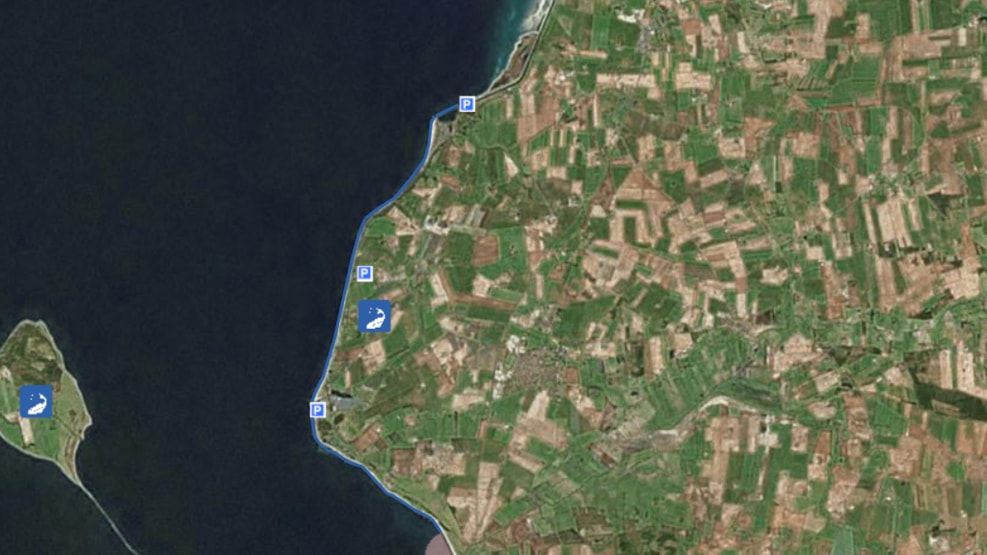 Rønbjerg, Næsbydale & Lendrup Fishing Grounds
The eastern side of Løgstør Broad offer a true string of pearls of coast grounds. The stretch of well over 7 kilometres includes several of the Limfjord's most known grounds – and it is not without reason. There is caught a lot of big fish throughout the year, but the catch is huge especially from September to May. The whole stretch has varying bed of sand, stones, gravel, eelgrass, seaweed and mussel- and stone reef and a varying depth condition. 
The most known grounds are located with easy access to the water by Lendrup's and Rønbjerg's harbours and by Næsbydale. At these grounds you will often meet other anglers. If you just move a little away from here, there is often plenty of space and just as many fish.
By Næsbydale is the stretch of coast by the cliff known for its many and big fish. By Rønbjerg it is especially the mussel reef south of the harbour, which attracts fish and anglers. By Lendrup and Rønbjerg is there, besides tidal fishing, also the possibility of fishing from the piers. The whole stretch of coast is sensitive to wind from West and Northwest, since the water easily gets turbid.
In autumn, you will partly fish for migrating fish on their way to Bjørnsholm and Trend Streams, which are located south of the stretch. The stretch of coast is beautiful with steep cliffs down to the water. At the beach there are great possibilities to find fossilised sea urchins and other fossils.
NB! Annually preservation south of the ground by Bjørnsholm Stream.
Parking at Lendrup: At the public parking space right next to Frederik the VII's Cnal, Klostervej (GPS: 56.938514, 9.209538)
Parking at Næsbydale: At the public parking space at the end of Næsbydalevej (GPS: 56.912207, 9.180315)
Parking at Rønbjerg: By Rønbjerg Harbour, at the end of Livøvej (GPS: 65.890863, 9.166762)
Source: Havørred Limfjorden
Destination Himmerland © 2023