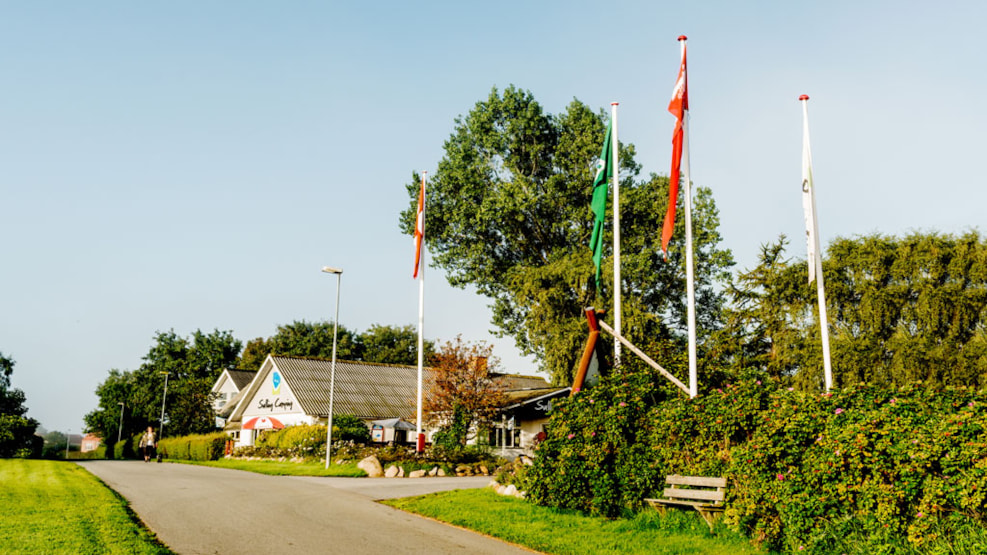 Salling Camping
A cozy family campsite in the nothern part of Salling close to forest and beach.
Salling Camping
Salling Camping is a small, cozy family campsite located in Salling's beautiful surroundings with forest, beach and views of the Limfjord. You will find Salling campsite approximately 22 km north of Skive in the direction of Fur.
Salling Camping is a charming family campsite, where you can always find a little cozy corner. If you need to burn some energy, there is a pétanque court, a ball court, a large playground with a climbing tower and swings etc. For colder days, there is a house with indoor activities, such as a PlayStation, table tennis and a play corner - where you also can enjoy your food.
The Salling campsite is located approximately 800 meters away from the Limfjord, where there is a nice bathing beach with a jetty. The Limfjord provides good opportunities for fishing, which you can clean up in the campsite's open-air kitchen. In the surrounding area, you also find good hiking and cycling routes, which Salling Camping would like to help arrange, hence you get the best experience.
If you are looking for more local experiences, Salling Camping is located close to attractions such as Jesperhus Blomsterpark, Jenle, Spøttrup Borg, Kalkgruberne in Mønsted, Skive and Mors
Information
For contact, opening hours or more information about Salling Camping: Salling Camping
Destination Himmerland © 2023