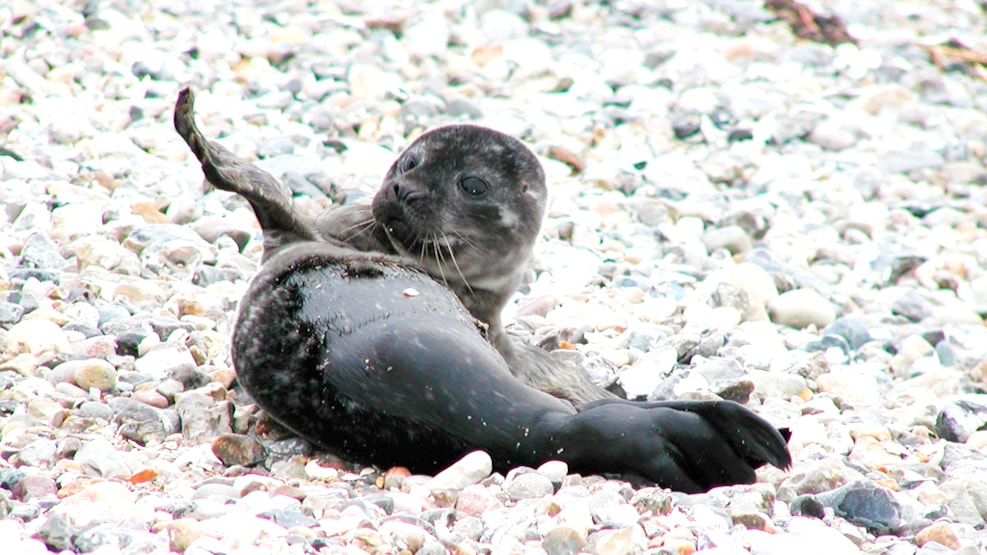 Seal safari by Livø
Do you want to see some seals in Limfjorden? Then the chances for spotting one or ten (or more) are pretty great when going on a seal safari with The Livø Ferry. The seal safari starts in Rønbjerg Harbour where the ferry sails on to the south point of the small island Livø. 
It is possible to go on the seal safari every sunday in the period of June 19th to July 24th and August 1st to August 15th at 07.30 pm - 09.30 pm. 
It's time for taking a selfie with af seal - or like we call it in Denmark - a "sælfie". You see the Danish word for seal is sæl and therefore a sælfie is a bit of a selfmade danglish word. 
Price: 
Adults: DKK 175,-  /  Children: DKK 80,-
To purchase a ticket for the safari please call +45 31 78 00 44.
Beer, wine, water, coffee and tea are sold on board. It is not allowed to bring your own drinks/beverage, but it is okay to bring snacks.
It is also possible to charter the boat for charters and seal safaris on Limfjorden. Please contact JK Shipping for further information and to make an appointment. 
The charter prices are DKK 3.000,- per hour - please note that the minimum price is DKK 6.000,- for 2 hours of sailing incl. start-up time. 
The ferry "Bertha-K" can have 98 passengers and the ferry "Svanen" has a maximum of 48 passengers onboard.