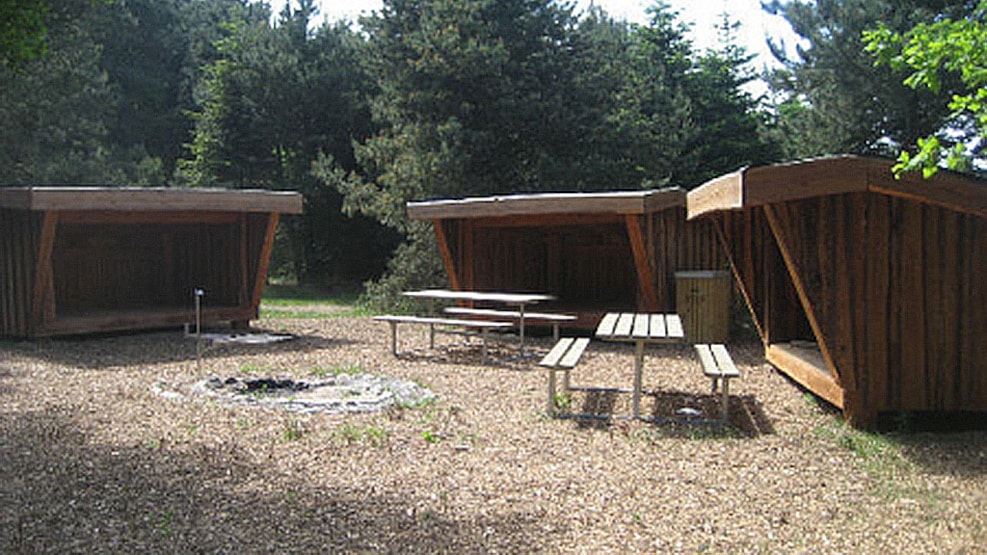 Shelter & campsite, Øster Hurup
The site is located by a small forest where the FDF-scouts in Øster Hurup is doing their outside activities. You cannot make reservations, but instead the shelters go to whoever comes first.
How to find it: In the middle of Øster Hurup you find the school and if you come from the south, you turn left. Just after the sports ground is the small forest, and you will find the shelters approximately 100 meters in it.
Contact: Jørgen Andersen, bodyj@sol.dk