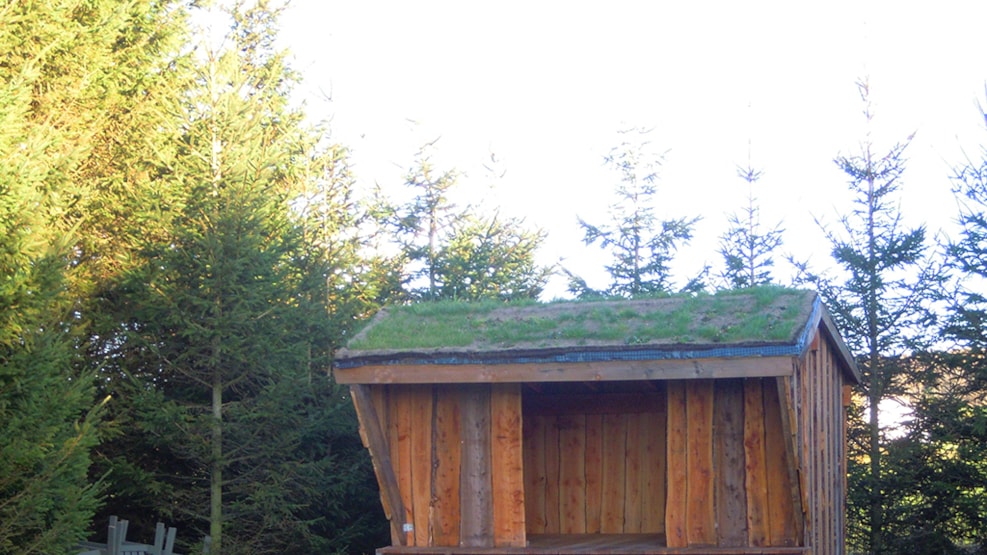 Shelter in True
True Nature Camp - A cheap accomodation alternative...
The shelter is situated on a private property, close to a small estate, The camp is surrounded by pine trees and has a bonfire site with a barbeque rack and firewood. There is access to running water, compost toilet, tables and benches.
How to get here:
- From Mariager, drive south on "Randersvej"
- Approx. 7.4 km south of Mariager, turn right on "Kåtrupvej"
- Drive 1.5 km and turn right on "Randrupvej"
- Drive 1.6 km. and the property is on your right side.
It is not neccesary to make a reservation, but if You have any questions - please contact the owner of the property Karl Peter Uldahl on Tel. +45 2484 5337