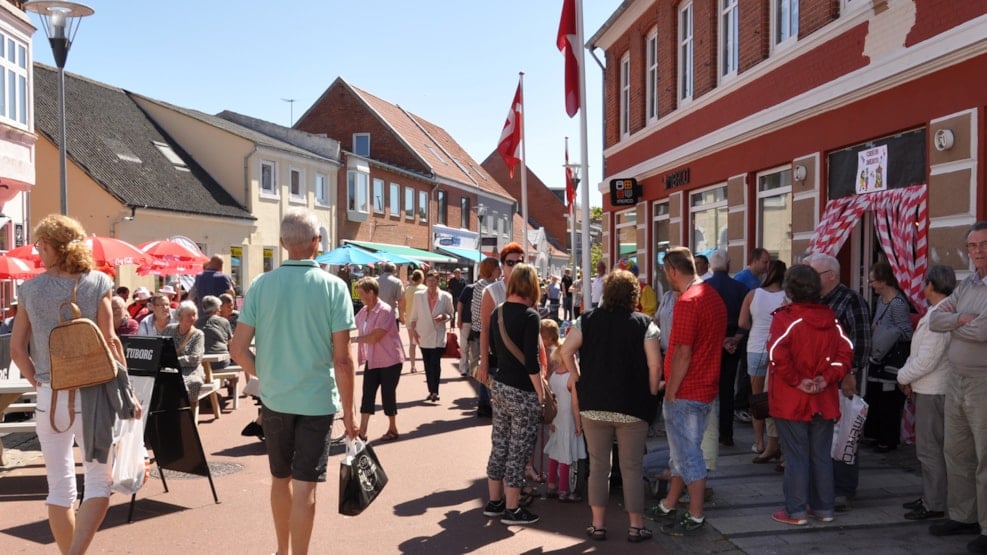 Shopping in the town of mussels, Løgstør
In the middle of Løgstør, you will find a cosy environment for shopping, with stores that offering something for everyone.
Whether you are looking for books, clothes, shoes, bags, or something else, there is a good chance that you will be able to find what you are looking for in the stores in Løgstør. Løgstør also has a lot to offer if you are looking for something delicious to eat. Here, you will find a butcher, a bakery, wine, chocolate, freshly made coffee, specialties, and much more.
Løgstør is a small town, which can also be seen in the shopping street. Here, you will not be able to find big chains, but instead small and private-owned stores, where the owner of the store is selecting which kind of products that fits the customers in Løgstør. The town is based on service and hospitality – and lots of free parking spots.
The business and trade association in the town is hosting lots of activities which include by nights, Halloween, Black Friday, Christmas arrangements, and much more. The business and trade association are setting the scene for lots of cosy get-togethers and fun activities for both children and adults – which of course creates lots of opportunities for shopping in the lovely stores in the town.