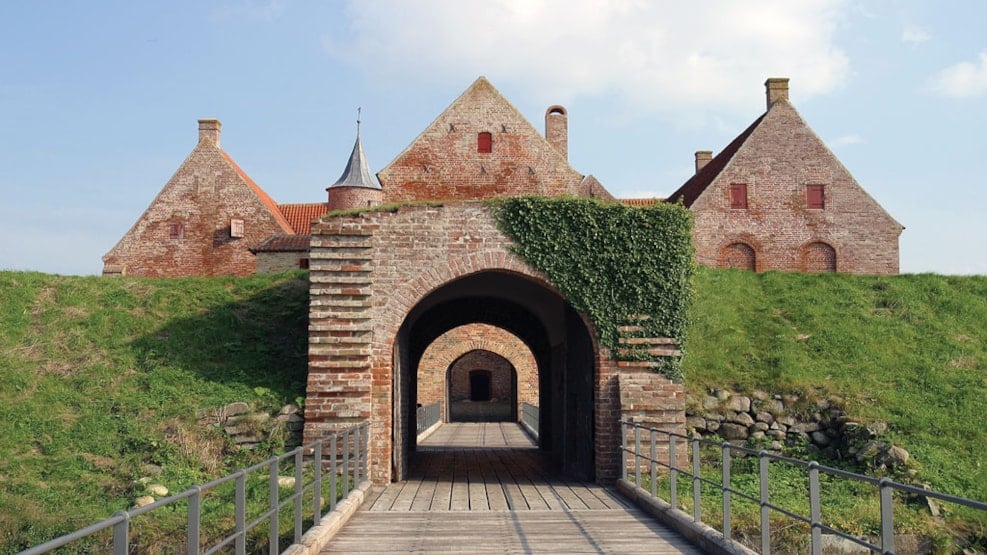 Spøttrup Castle
Here you can discover a real castle with moat, castle towers, Knights Hall, church room and everything that has to do with the middle ages. 
Unique - impressive - rugged - beautiful - majestic! These are just a few of the words applied to describe Spøttrup Castle since it was restored and established as a museum in 1941. Today Spøttrup Castle appears as Denmark's best preserved medieval castle. In a miraculous way it has survived a stormy life for centuries with different owners treating the castle with shifting attitudes towards preserving this unique place.

The castle gives an impression of the defensive building style of Middle Ages. To create a strong castle was of primary importance, whether the dwelling was comfortable to live in was of secondary importance.
Spøttrup Castle shows how people lived at the rugged, but also beautiful medieval castle. Holes for the canons to defend the castle have been preserved, and the nine famous medieval toilet shafts on the walls of the castle stand as witness to the everyday life 500 years ago.

In the closest surroundings of Spøttrup you will for instance see the lake Spøttrup Sø with its rich animal and bird life. A path system leads round the lake, and there are a bird tower and an exhibition which describes the lake and its animal life. At the castle you will find a beautiful park which is always worth a visit due to its rose garden and medical and herbal plants.

Every year Spøttrup Castle offers a wide range of activities from music and exhibitions to theatre and market days.

Apart from opening hours the castle can be opened for groups according to agreement.

Childrens price: (0-17 years) DKK 0,00. Adults DKK 80,00.

Besides, the Café Borgen, which offers coffee and pastry, lunch and dinner menus in a cosy and historical environment, is situated at the museum.
Destination Himmerland © 2023