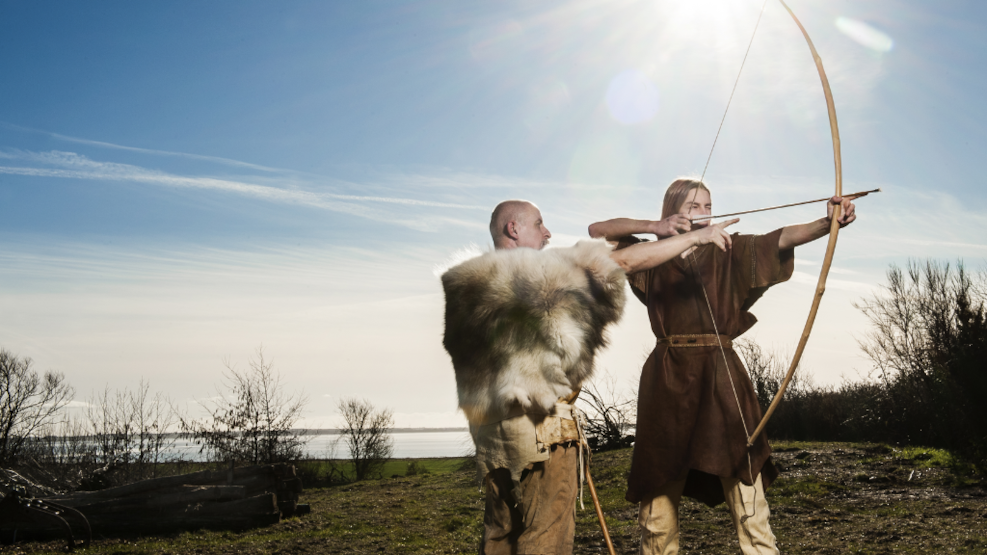 Stoneage Center Ertebølle
Take your family on an exciting journey back to the Stone Age and try your hand at hunting, sailing, and flint knapping like the people of the Stone Age.
The Stoneage Center Ertebølle contains a museum with an exciting exhibition - and some days you are able to participate in workshops.

Exhibition showing life in the stone-age period, many special exhibits including the Strandby exhibition, which is a substantial collection of items from the Iron-age, the Bronze-age and the entire Stone-age, which arouse the interest of the inquisitive visitor.

Use your senses in the open-air display where you can see, feel and try out your forefathers´way of living in reconstructed period houses, boats as well as the famous Ertebølle kitchen midden. During the summer special activities such as archery and flint carving. Furthermore you can go sailing in dougout canoes on the lake.

Call us for details on the day´s activities.
Destination Himmerland © 2023