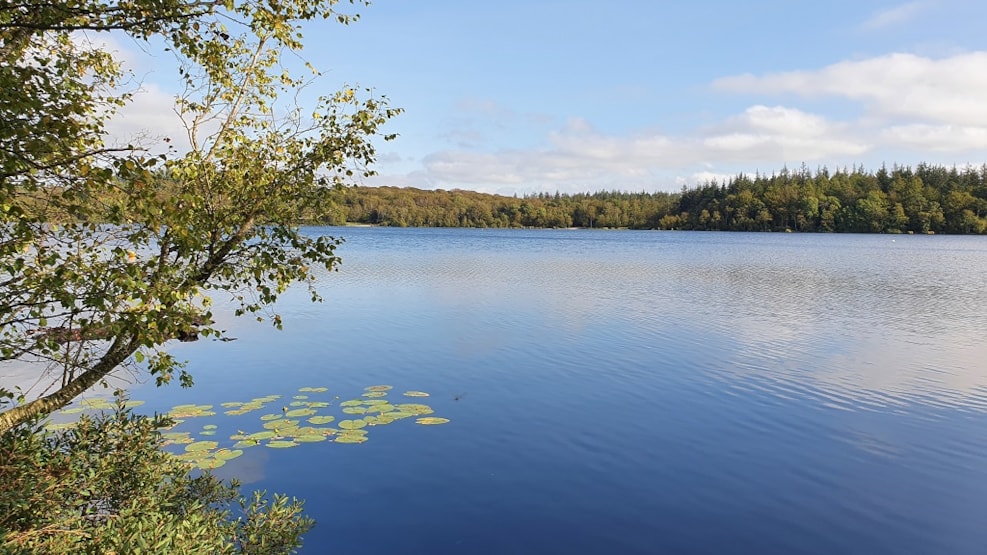 Store Økssø
In the middle of Rold Skov in Himmerland you'll find the big lake called Store Økssø.
The lake, and the forrest surrounding the lake is a popular destination for those who love outdoor activities like hiking and biking. There are a lot of hiking trails nearby connected to one another as well as great MTB-trails. One of the biking trails are The Ancient Road, that goes by Store Økssø through Rold Skov and south to Fyrkat Viking Museum by Hobro. 
The entire area with Rold Skov and Store Økssø is breathtaking and if you just want to go for a nice walk and enjoy the nature, there are many opportunities for this. We recommend walking around Store Økssø on the 3,5 km long trail. The trail is suitable for both strollers, prams and wheelchairs. 
A big amount of other trails crosses the area by the lake, and you can expand your walk if you'd like. Going south you come to the smaller lake Lille Økssø and going east you will end up at Madum Sø - the biggest lake in Rold Skov. Store Økssø is the second largest lake in Rold Skov.
Go for a swim in the forrest 
Store Økssø is a great place to take a dip and go for a swim - all year round. The lake has some of the cleanest water in Northern Jutland - even though the lake does not look that clean. The water in Store Økssø has a redly/brown colour which is due to a lack of nutrients, caused by dissolved humus materials. This leads to brown and acidic water - but is actually very clean. 
The lake is not just a great place for swimming in summertime, but also at winter where the lake is a very popular spot for winter swimming. 
When the weather is ice cold, the lake is suitable for ice skating – but it is only allowed to go on the ice when the there is a sign at the lake, that is says that the ice is thick enough for ice skating. Otherwise, you should not go out on the lake.
Parking 
You can park at Mosskov Pavilionen on the other site of the rail road at Store Økssø.
Destination Himmerland © 2023