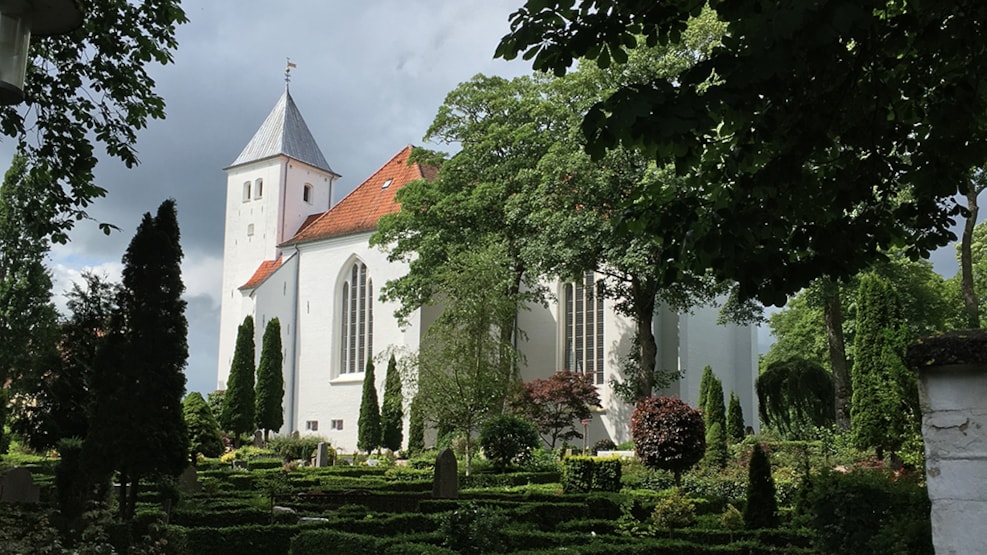 The story of "Saint Bridget"
"Saint Bridget" was a Swedish saint from the 14th century who founded the Bridgettine Order.
Birgitta of Vadstena, also known as Saint Bridget, dedicated herself early in life to serving God and helping people in need - and already at the age of 7, she received her first 'heavenly revelations.'
One of these revelations, which was of greatest significance to her, was that she should establish a new order of nuns.
The monastery order was founded under the motto: 'Simple, Humble, and Strong.'
After her death, Birgitta was canonized in 1391 and five years later, she was appointed as the patron saint of Sweden. In 1999, Pope John Paul II declared 'Saint Bridget' the patron saint of Europe: for Pilgrims, Doctors, and a peaceful death.
Birgittine Monastery
The first Birgittine Monastery was consecrated in Vadstena around 1374, and in the years 1390-1420, several monasteries were founded in several countries - including Mariager.
The monastery building and church in Mariager have been described as one of the most well-thought-out architectural works of the late Middle Ages and, like the Birgittine Monastery in Maribo, are a result of the 'Saint Bridget's' revelations and visions.
Pilgrim Hostel 'Birgittahuset'
The Pilgrim Hostel 'Birgittahuset' is open from April to November and is located in beautiful and peaceful surroundings by the monastery lake in Mariager. The small hostel has 8 beds in 3 rooms and also includes a toilet, bathroom, a tea kitchen, and a cozy living room.
Birgitta Association
For those who seek more information about 'Saint Bridget,' it can be found on the website of the Birgitta Association.
The Birgitta Association in Mariager is an organization founded in 2001. The purpose of the association is to spread knowledge about Saint Bridget and contribute to the coexistence of the countries and cities where 'Saint Bridget' left her mark.
The Birgitta Association is the only one of its kind in Denmark and actively strives to share the historical stories related to the monastery church and Saint Bridget, doing so through lectures, pilgrim walks, and more.
Destination Himmerland © 2023