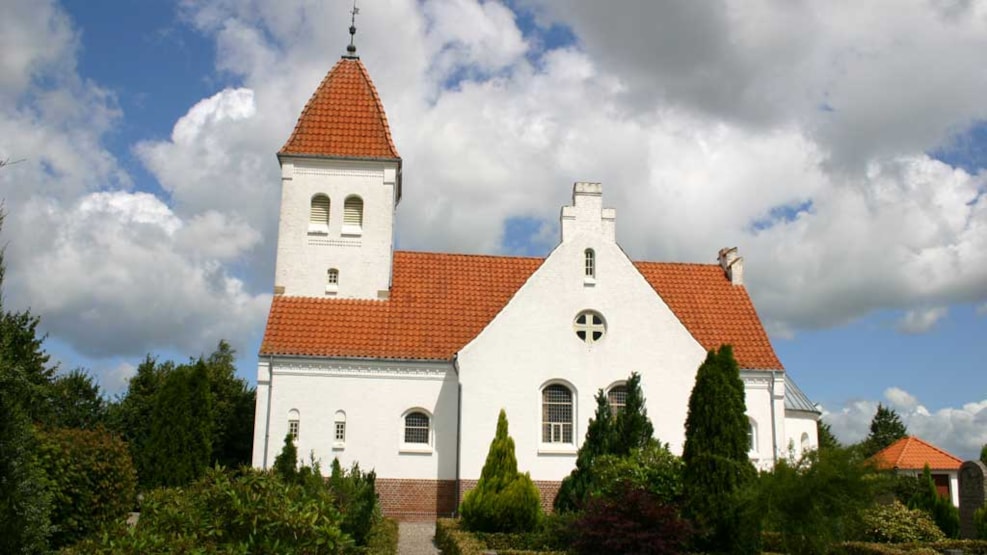 Svingelbjerg Church
From the Middle Ages Svingelbjerg used to be an independent parish, but in 1566 the church, which had become derelict, was pulled down and the materials from the church were used for an extension to the Vesterbølle church nearby and for a tower at the manor estate of Lerkenfeld.

The present church at Svingelbjerg was built in 1907 as a branch church of Vesterbølle.

The church consist of chancel, nave and a small tower to the west. The painting in the chancel was painted by Niels Larsen Stevns.

To get in to the church you are have to pick up a key,- please look at the sign on the gate in to the graveyard.
Destination Himmerland © 2023