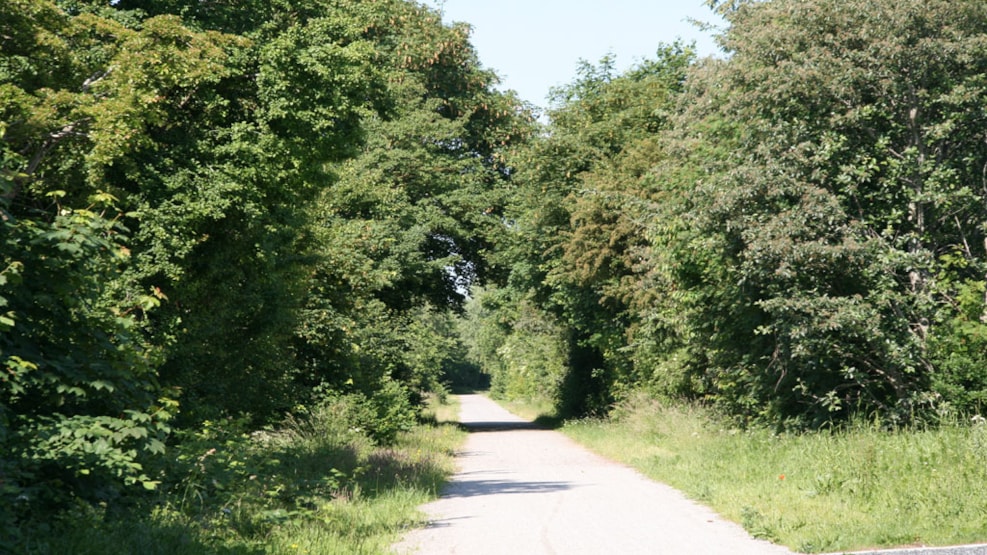 The Trail of Himmerland
The path of Himmerland (Himmerlandsstien) is 79 kilometers long and open to cyclists, hikers and horse riders - please note that horses are only allowed on the edge of the path. The path runs between Løgstør and Løgstrup (near Viborg) and is constructed on the abolished railroad between Løgstør and Viborg.

It took four years to transform the railroad to the path you see today. In total 82½ kilometers of tracks were removed as well as 5.500 tons of iron. Additionally, signs, gates and signals were removed from 256 intersections and crossings.

The path is the longest joined path built on an abolished railroad in Denmark. It is possible to enter the path of Himmerland in all of the towns along the path or whereever it intersects with a public road.