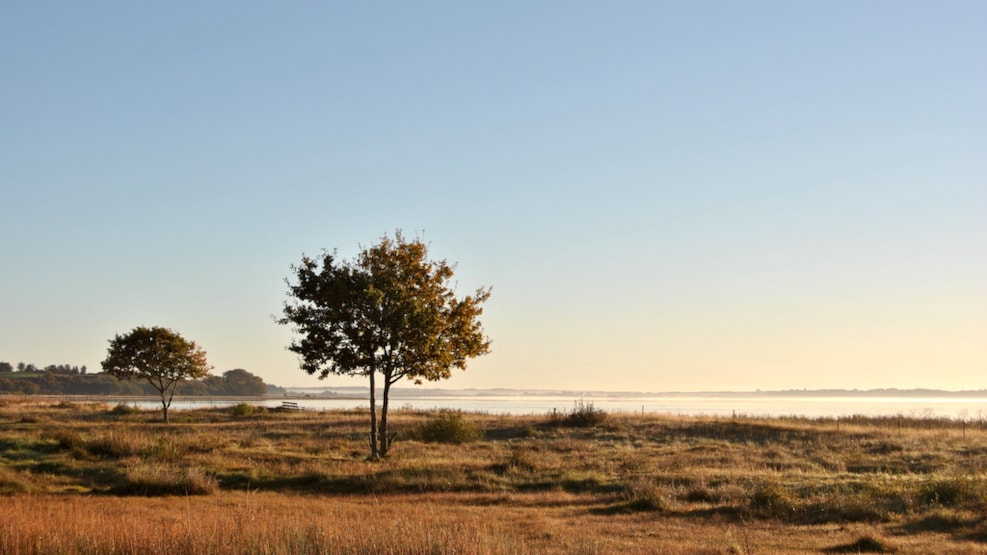 Trail of Skovbakkerne on the peninsula Lovns
Experience beautiful nature and fascinating cultural heritage in the Skovbakkerne on the Louns Peninsula. Here, you have several hiking trails of varying lengths to choose from.
The Louns Peninsula is a spit of land extending into the Limfjord, bordered by Risgårde Bredning in the north and Louns Bredning in the south. The peninsula's hilly landscape with its windswept thickets, high viewpoints, and deep ravines has attracted people since the Stone Age. The soil was suitable for agriculture and livestock farming, and fishing and trade could be conducted from the low coastal meadows.
As the peninsula appears as an extension of Vesthimmerland towards Sallingland, it was a natural place to establish ferry services. To the east, Louns transitions into meadow and field areas, where heath and sandy soil were once predominant. From north to south, the road from Løgstør to Viborg cuts through the landscape. For centuries, this road has been used by pilgrims, traders, and cattle drivers. In addition to transportation via waterway, the road has been the main thoroughfare for the local area and a connection to the wider world.