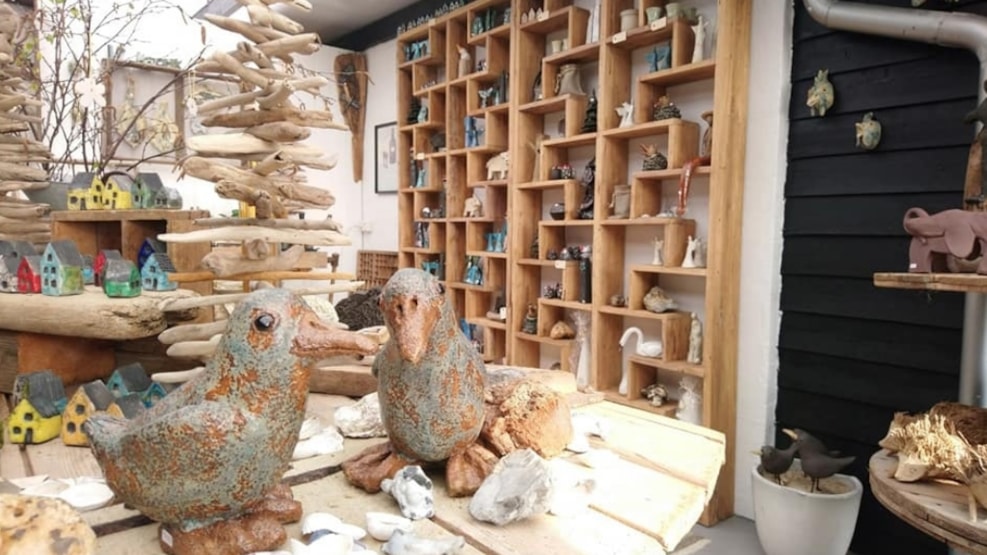 Unique Ceramic Fur
On the most wonderful island in Denmark, Fur, you will find a small ceramics workshop and shop, in relation to the café 'På Herrens Mark'. The ceramics are made by Lisbeth Christensen and her work is inspired by the forest, the Limfjorden and her life on the island Fur.
Unique Ceramics on Fur
In the small workshop, which is a part of the cafe 'På Herrens Mark', you will find Lisbeth Christensen's unique ceramics.
Lisbeth er self-taught and has been making ceramics since 1998. The forest and the water mean a lot to her and she uses the nature to find inspiration to colors and ideas in her work. Lisbeth makes ceramics for both the house, the garden and raku.
You are welcome to walk around their garden, the small orangery, and their shop. You will find the shop through the café.
For more information
You can read more about the ceramic workshop and see their opening hours on their website: Unique ceramic on Fur
Destination Himmerland © 2023