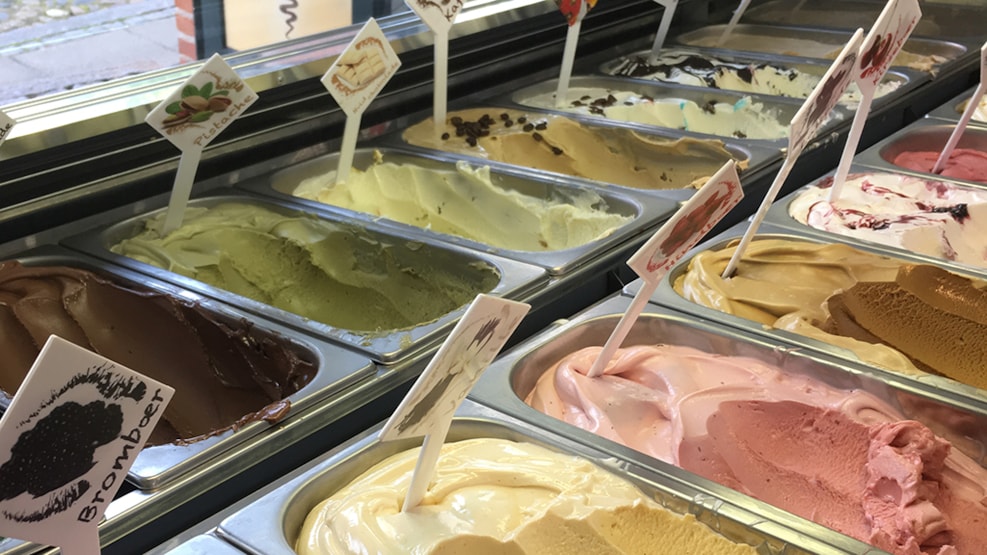 Vaffelbageren in Mariager (Ice cream and waffles)
One of the key ingredients to a great summer holiday, is the ice cream. And Vaffelbageren in Mariager, is definitely a place to check out.  
Not only is the ice cream homemade from great ingredients - it is also served in a delicious, homemade crispy waffle cone, freshly baked in the store. 
On a warm summer day, you can feel the smell of the sweet waffles, spreading across the town square in Mariager, when they are being made - and who can resist that? 
Destination Himmerland © 2023