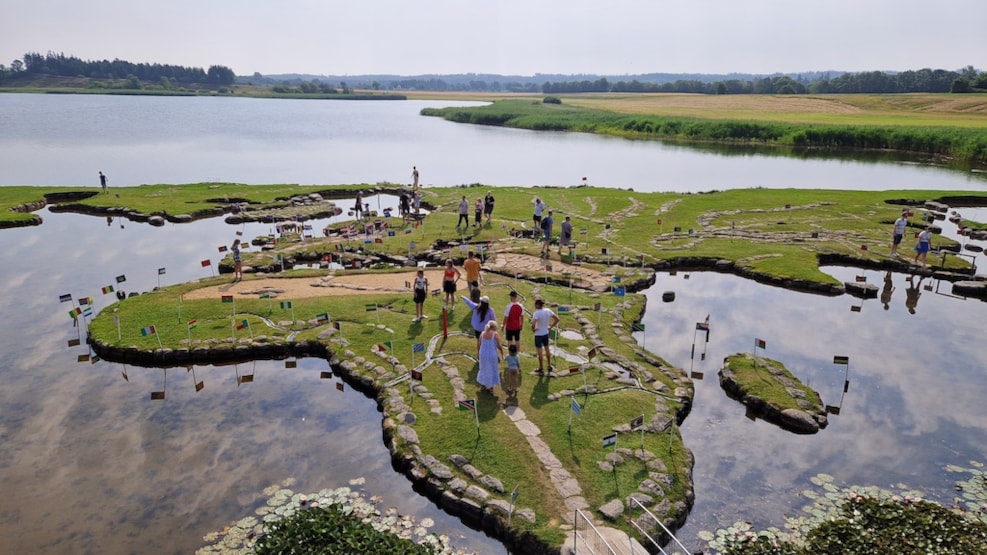 Verdenskortet (The World Map)
"The World Map" By Klejtrup Lake
Discover the entire world in a miniature-edition with rivers, seas and mountains. Spread out like an atlas, you find "The World Map" located next to Klejtrup Lake with nice, nature surroundings.
"The World Map" was built by the Dane-American Søren Poulsen in 1944-69, and is 45x90 meters.
Here, you can experience many activities such as minigolf, labyrinth, bouncy pillows and more!
Dogs should be held in a leash. You can enjoy your own lunch, and are free to use the grills (both regular and gas-grill), but have to bring coal to use the regular.
Read more here
Destination Himmerland © 2023