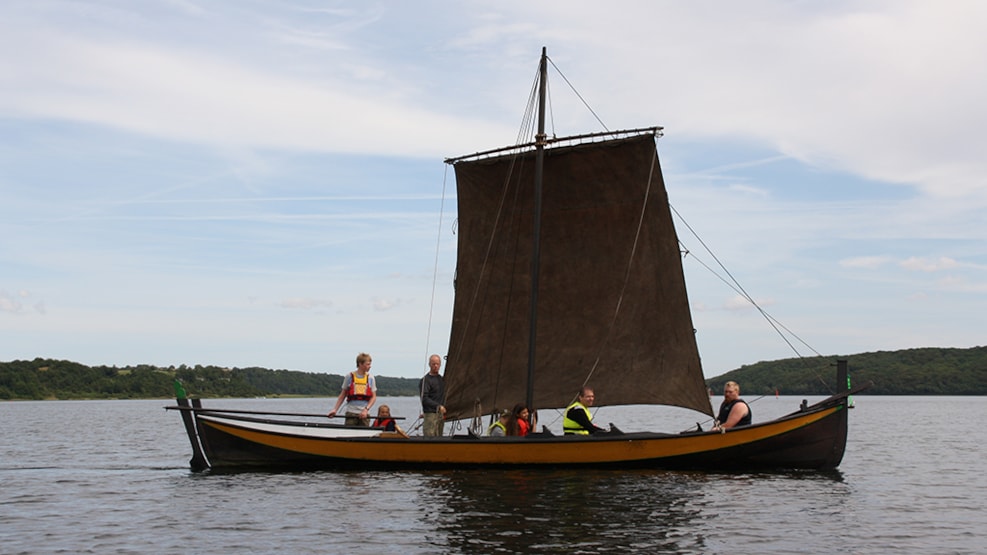 The Vikings are coming!
As you may know, Hobro is homestead of the Vikings. Several times during the year, you can experience a lot of Viking activities in the city. Most of them are taking place at Vikingecenter Fyrkat, but there are also things happening other places in the area.
Every year during the first weekend of August, there is a Viking market at a place called Sildehagen. Sildehagen is a big field of grass by the waterside of Mariager Fjord, located just beside the marina on the north side of the inlet in Hobro.
There is also another Viking Market in Hobro, this one is located at Fyrkat and takes place once a year in a weekend in July. In 2022 the market at Fyrkat will not take place. 
At both markets you can experience the life of the Vikings and get some knowledge about the Viking Age.
There are always fun activities, Viking Games and things for the guests to try like shooting with a bow and arrow etc. There will be several workshops and you can also taste some of the homemade Viking specialties.