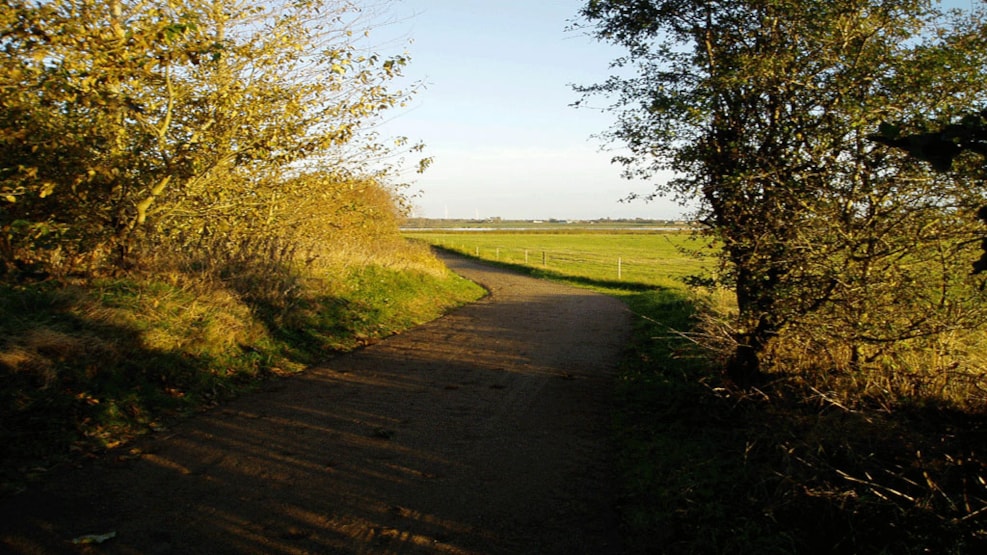 Vilstedruten
The Vilsted Route – regional cycling route no. 38
The Vilsted route is a cycling route from Rønbjerg in the vest to Store Ajstrup/Sebbersundkloster Forest in the east.

Near Rønbjerg  the route connects with the Ertebølle route (regional cycling route no. 36) and the Limfiord route (national cycling route no. 12).Near Store Ajstrup/Sebbersundkloster Forest the route connects with the Halkær route (regional cycling route 30). 

Nature The route that crisscrosses the northern Vesthimmerland is a trip through a varied area that change between heath, forest, open farming and fiord sceneries and last but not least the recreated Vilsted Lake. 

The Heaths of Himmerland is a huge heath area that until the 19th Century covered large parts of Vesthimmerland from the Limfiord to Rold Forest. There are many cultural remains in the form of burial mounds and prehistoric antiquities that tell you the story of settlements and land cultivation. 
History In the early Middle Ages there was a fortified farm near Vilsted called "Vilsted Castle" that belonged to the noble family Panter.
Queen Margaret the 1st bought the farm in 1406 and had it demolished as part of her systematic disposal of the noble and fortified farms.
Until drainage of Vilsted Lake it surrounded the farm.
Today, the grounds appear as low grass covered rises in the meadow. During the Middle Ages the area around Vilsted Lake was influenced by the development of Vitskøl Monastery, which was one of the largest and wealthiest monasteries in Himmerland.
Vitskøl Monastery was constructed in 1158 by King Valdemar the Great as a Cistercian Monastery "Vitae Schola" – the school of life.
After the Reformation in 1536 the monastery and its large grounds became possession of the King and the monks moved out.