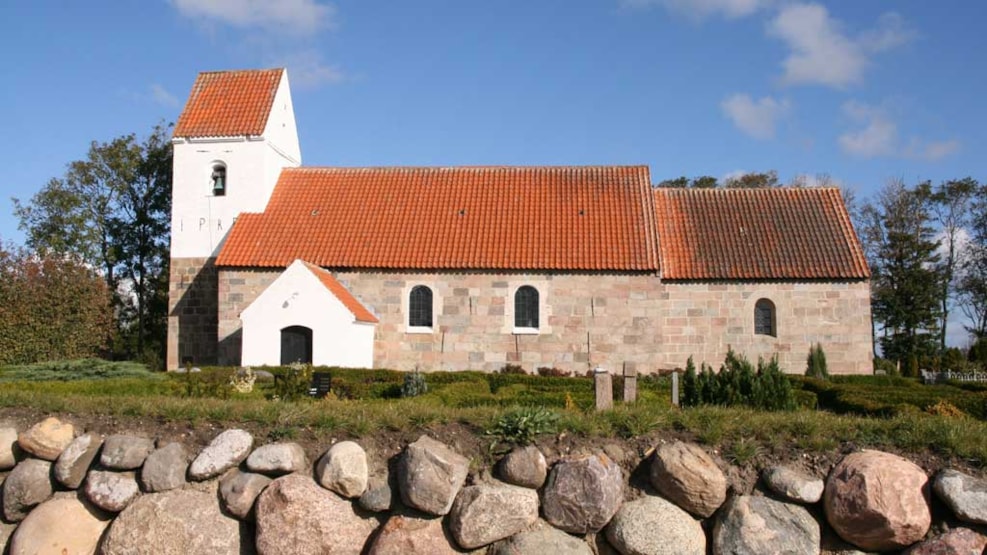 Vindblæs Church
In the wall of the belfry you see an exciting, carved ashlar. It is about 1 meters and has a peculiar figure, which may be a lion. Nobody knows why the ashlar has been turned upside down, but the legend says that if the ashlar is turned around, the Day of Judgement is near.

In the sections of the western gallery you find a fine row of fine paintings with biblical motifs. The altarpiece is made by A. Dorph and represents the crucifixion.

The pulpit dates back to 1626 and as allegorical pictures of the virtues.

General opening hours: You are welcome to contact the sexton.
Destination Himmerland © 2023