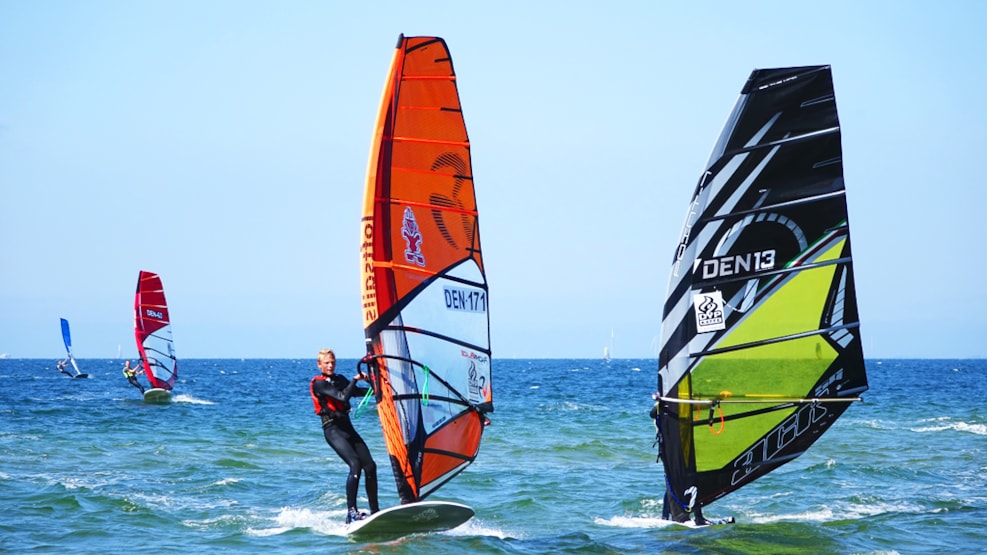 Water sports at Trend Beach, The Limfjord
Are you into water sports – like windsurfing or kitesurfing? Then, Trend Beach near the Limfjord is an obvious place to visit.
There are numerous spots for surfing at the Limfjord – both for beginners and advanced, as there are good wind conditions.  
The conditions for yachting and surfing at Trend Beach are especially good, as the beach is in a very open area, which gives good wind conditions – at the same time, the stretch of coast is shallow for several kilometres and also far out into the fjord. These conditions make it safer for beginners.
The beach at Trend is a hotspot for kitesurfers and windsurfers and has good parking and toilet facilities. You will also find a caravan park called Troldebakken only 4 kilometres away.
At Trend Beach, you will also find facilities such as a place for making a bonfire if you want to have a small barbecue and a kiosk and grocery store, for those who just want to relax and enjoy takeaway food.
Facilities:
- Handicap toilet
- Actively used by kite surfers
- Grocer's
- Kiosk
- Tables
- Benches
- Place for a bonfire
Destination Himmerland © 2023